STATEMENT BY THE HON. PICEWELL FORBES MP OPPOSITION SPOKESMAN ON SPORTS AND CULTURE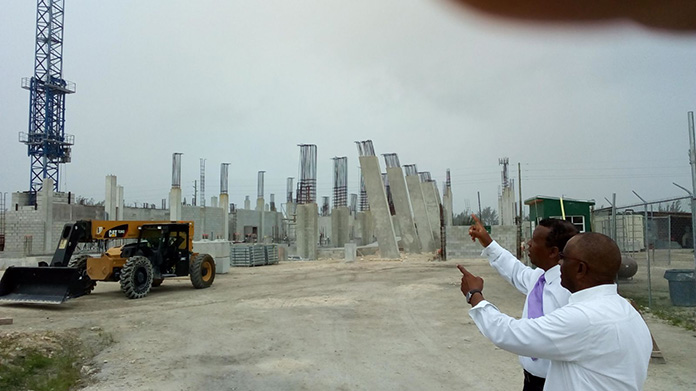 3RD JANUARY 2018
It has been more than seven months since the FNM came office and to date the multimillion dollar Andre Rodgers National Baseball Stadium project remains stalled and in a state of perpetual deteriorating at additional and unnecessary costs to the tax payers.
The leased heavy equipment such as the crane remains on site, adding to this unnecessary financial burden to the tax payer. This dereliction of duty and wanton waste of public funds typifies the FNM government's approach to governance and send a clear message to all and sundry about their attitudes toward our national heroes, our aspiring athletes, and youth and sports development generally.
We call on the government to provide to the people of this country a full and frank explanation for the delays and updates on the status of this project inclusive of additional costs due to extended and repeated delays; the government's plans for the full development of the entire 400 acres plus University Commons; the proposed multi-purpose gymnasium and the sporting facilities in Moore's Island.
Our most visible global ambassadors are our athletes. The PLP therefore remains committed to youth, culture and sports development, our National Youth Policy and stands with our next generation of leaders and global ambassadors as we demand accountability and transparency from the FNM government on matters affecting youth, culture and sports development.