Boston Whaler vessels left the Bahamas Tuesday night!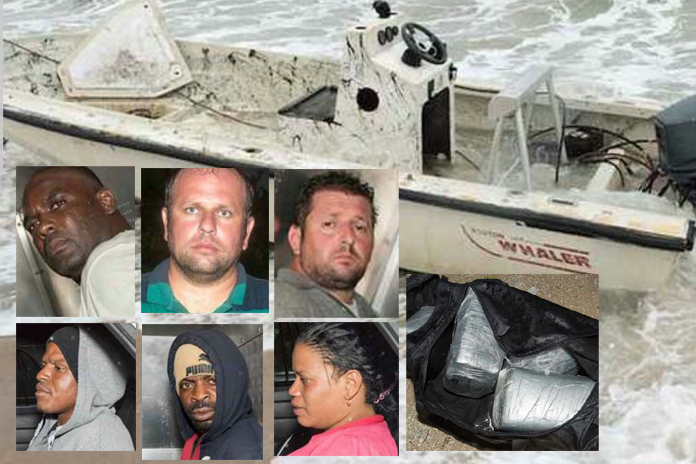 West Palm Beach – The Indian River County Sheriff's Office said eight undocumented migrants and 26 pounds of marijuana were on board a boat that washed ashore.
During the severe weather, deputies responded to 14255 Highway A1A where they said a small Boston Whaler boat washed ashore with drugs and the migrants.
Deputies said they found and detained a woman from Cuba, a man from the Dominican Republic, two men from Brazil and two men from the Bahamas.
Law enforcement also found a duffel bag containing the marijuana.
When they interviewed the people aboard the vessel, deputies learned that two other Brazilian men were also aboard the boat, but already escaped.
The Florida Fish and Wildlife Commission and United States Border Patrol also responded at the request of Indian River County Sheriff's Deputies.
At about 10 p.m., law enforcement received reports of the two Brazilian men along A1A, who were later taken into custody.
Investigators said the smuggling boat left the Bahamas at midnight Tuesday headed to Florida.
The sheriff's office two of the Bahamians were attempting to smuggle the drugs and migrants into the United States.
All of the people taken into custody were turned over to Border Patrol Agents and transported to West Palm Beach for interviews.