Bahamas selects a new government to run our affairs for the next five years! 35 seat majority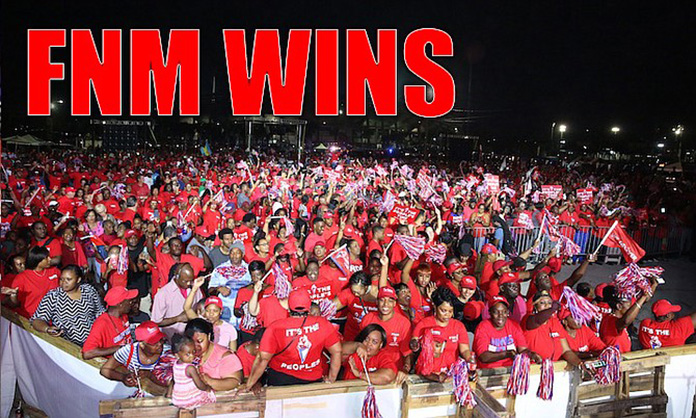 Nassau, Bahamas – Last night was one that will be long remembered in the book of Bahamian history. The Free National Movement under the leadership of Dr. Hubert Alexander Minnis ascended to the podium as the incoming Prime Minister of the Commonwealth of The Bahamas.
Today we at Bahamas Press congratulate him and his new team on their impressive victory. Equally so in the spirit of respect we offer well wishes to the Leader of the PLP and Prime Minister Rt. Hon. Perry G. Christie, who today must now chart the way for his Progressive Liberal Party. Today comes with mixed emotions for us at BP. But it is what it is. The Bahamian people have spoken having an intoxication of lies told to them for the past months by one dangerous group connected to Save the Bays.
The Bahamas has lost many good men in its highly charged political climate, men who we know were dedicated their lives to the cause of building a prosperous nation for all. We salute them all. But, we cannot stop here…The Bahamian must move forward and find its new footing in the world.
Therefore we add, to those newly elected men and women, know that there is no honeymoon in this business of politics. The day we consummated the new marriage on May 10th with all its flowers was the day we danced with you. Your task is to deliver to our people open transparent leadership, service and commitment that goes beyond the electorate's expectations. You must deliver and deliver quickly!
We at BP will continue our journey. And, yes, conceding defeat is hard. We concede!
Meanwhile we are learning that Hon. Hubert Minnis as Prime Minister of The Bahamas will take place by Her Excellency Dame Marguerite Pindling, Governor General, today at 5:00 p.m. at Government House (Ballroom).
We report yinner decide!