BAMSI WILL NOT FAIL AND IT MUST NOT BE ALLOWED TO FAIL!!! WE MOVE FORWARD FROM HERE!!!!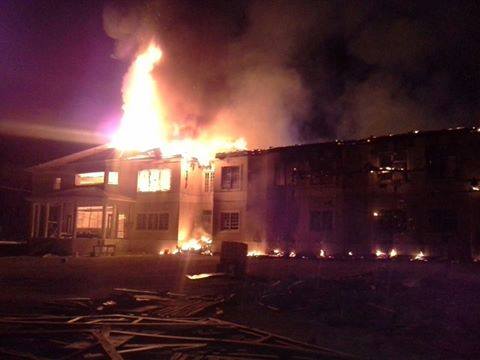 This is indeed an despicable, dumb and dangerous act against EDUCATION! WHY ANDROS WHY??? Some people would do anything to see the Bahamas FAIL!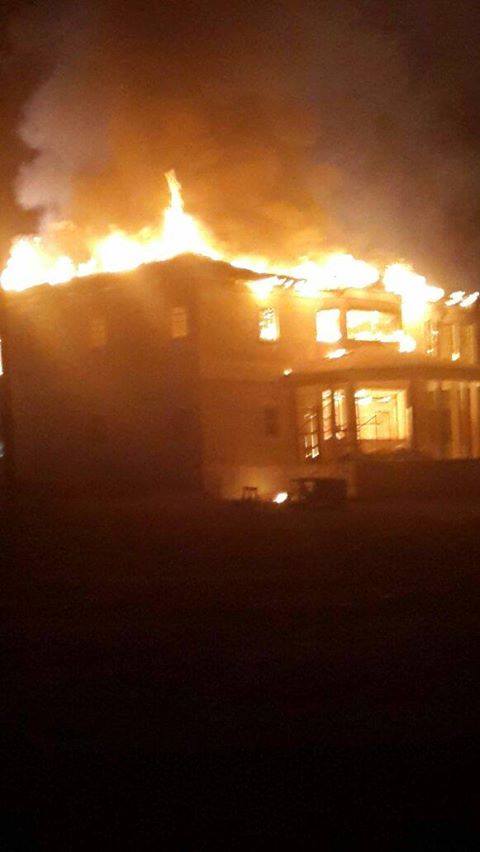 Andros, Bahamas — Bahamas Press has confirmed in a report that BAMSI, the project underway in North Andros, went up in flames sometime shortly after 7 PM tonight.
Live BP crews upon arrival at the Bahamas Agriculture and Marine Science Institute could not believe what they were witnessing. The male dorm, which was set to open, has gone up in flames. The contractor for this building is Paradigm Construction. The contract for this building we have learnt is around $3 million. Why is the question being asked by everyone on the ground.
The community of North Andros has all gathered in the area and are assisting police with the blaze.
Tonight's blaze must be the highest form of treason and should be punishable with DEATH!
Why would anyone burn down the complex, which is set to drive down imports, deliver education and expansion in the sector of farming in the country? Why would anyone want to see good money spent to build the country go up in smoke? Who would do such a thing and then come on Facebook and social media to laugh about this report that a government complex has been burnt to the ground?! WHY?!
This is sad! And this act committed against the Bahamas and the Bahamian people must be met with the hardest force of the law!
BAMSI, which opened on September 29th with 50 students enrolled, had been met from its inception by critics! People who wish to see the Bahamas fail will do anything to achieve their asinine motives!
We are upset tonight!
Bahamas Press LIVE NOW IN NORTH ANDROS!
VAT PSA 14 from King Of Hearts Media on Vimeo.
PSA 18 from King Of Hearts Media on Vimeo.