A BP NEWS UPDATE >>> MP working hard to build a brighter and prosperous Bahamas!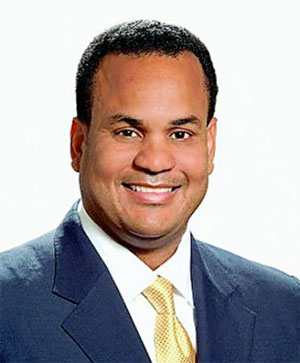 Communication
Hon. Michael B. Halkitis
Minister of State for Finance
VAT IMPLEMENTATION
January 14, 2015
VAT Registration
As at January 12th, 2015, a total of 5450 taxpayers have been registered for VAT. This amount is approximately 950 more than the potential amount of taxpayers projected for registration. The VAT Department continues to register businesses.
Compliance Work
The VAT Department has commenced it compliance work by conducting a series of field visits in response to taxpayers' complaints as well as to provide assistance to the VAT registrants.
Among the issues for which complaints are being received are non-display of VAT certificate, issuance of proper invoices and sales receipts, overcharging of VAT and a general increase in commodity prices far above what is justifiable to account for VAT and associated administrative costs. Businesses are advised against increasing prices over and above the required amount.
We are extremely pleased that the consumers are being so vigilant. This level of awareness speaks to the quantity and quality of work done by the VAT Department in preparing not only the business community but the consumers as well.
VAT officers have visited a number of businesses and provided advice on the contents of invoices and receipts, price displays and the programming of Point of Sales Systems to reflect the correct amount of VAT to be charged.
Additionally, businesses are reminded that the duty rates on a wide range of items have been reduced and so the benefit of the reduction in duty should be passed on to the consumers.
Consumers are urged to continue to assist the government in monitoring the behaviour of businesses and to report any incidence or suspicion of wrong doing.
All matters will be investigated and dealt with appropriately.
VAT PSA 14 from King Of Hearts Media on Vimeo.
PSA 18 from King Of Hearts Media on Vimeo.