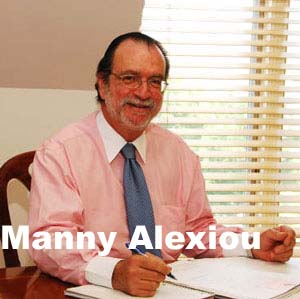 Nassau, Bahamas — We told you last week that Hubert "Mugabe" Ingraham was mongrelizing and pauperizing the Bahamian Public and if you need further proof, he is also bastardizing the people.
Could you imagine the people are suffering, people about to lose their jobs at ZNS, the 2500 temporary workers about to be sent home and scores of civil servants to lose their jobs, yet Ingraham can finds 10 million dollars to pump into the port project at this time.
This is after taxpayer's money was used to dredge the harbour, the people land is being put up and the 19 FNM benefactors and fat cats will reap the benefits. Ingraham is farming out the dump site to Foreigners, but not the Port.
To add insult to injury, Ingraham has the money in the budget to pay the Kelly Estate for the property on Bay Street and Manny Alexiou for the Ansbacher Building.
We know of hundreds of Bahamians who properties have been acquired by the Government to build roads and schools who have been waiting for years to be paid for their land. Some of them have even died waiting. Just ask Arawak Homes and George Baker and Cousin Tessie.
Why the hurry to pay the Kellys? Trevor Kelly dead, Betty Kenning, his only daughter dead and David and Basil Kelly dead, why the rush? That same money could be used to keep the 2500 workers on, they will spend the money in the mall and at Kellys any how, why the rush?
Well, Bay Street want their things and their "Delivery Boy" is allowing them to put both hands in the cookie jar. They have no shame, they are led by Brent Symonette and after pauperizing all of us, they now want to bastardize us.
We were sent a prayer by one of our contributors and we thought is was so timely that we have added it to this story.
"Lord, in thy mercy, hear our prayer. We pray for forgiveness of our trespasses and we pray for the forgiveness of Hubert and FNM Gov't trespasses against the Bahamian people. We know that they are consumed by "Demons", but you are a Mighty God, cleanse their hearts so that they might have compassion on the poor people. The 19 FNM Benefactors do not need that money, the Kellys do not need that money, soften Hubert's heart so that he can see the wisdom of keeping those poor people at work. Lord, we know that you and only you can cast out the "Demons" from amongst us. Lord, in your mercy, hear our prayer". AMEN!
WE NEED CHANGE!