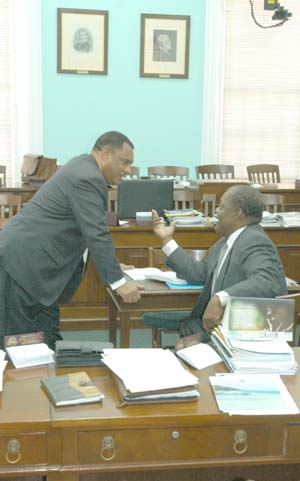 <<< Christie and Ingraham locked in discussion on the floor of the House of Assembly. Both men have made fools of their party officials, and created havoc in the land.
Nassau, Bahamas – Perry Gladstone Christie is no longer relevant to the modern day Progressive Liberal Party! Everywhere you go today you hear the anger and disgust from young PLPs! And like loud cries from a bitter chorus they're singing for the first time in one voice, "CHRISTIE GATS TO GO!"
We thought the day would never come, when Christie would be ushered into the hands of Judgement. Judged by a great cloud of witnesses at the upcoming October general convention. The scene we are certain would be likened to a Mass of Thanksgiving. We can see it now as it was in the cathedral church.
Gathered amidst that cloud of witnesses are the stalwarts of the party. Many tired and worn out from their long days of labour and battle. They process slowly in their dignity. At the door of the cathedral we see the Bishops making their entry in slow procession. The former Archbishop of the Church decked in a golden mitre on his head and crozier in hand announcing the opening sentence at the PLP's soon to be defeated leader final farewell. "Man that is born of a woman has but a few days and is filled with trouble."
In that slow and solemn procession we see the entry of the final remains, entering that convention floor, feet first, with youthful choral voices raising the hymn, "The strife is o'er". Many looking from the outside will ask how did Christie find his 'political death' at this convention? Well here's why.
Many would remember Christie as party leader ignored 'small' people in his short one-term government. He suffocated the PLP ground support and caused the FNM, in just five short years, to be returned to government. CHRISTIE CANNOT GOVERN! He threw a web of chaos with MPs in his party and neglected party loyalist whilst in office.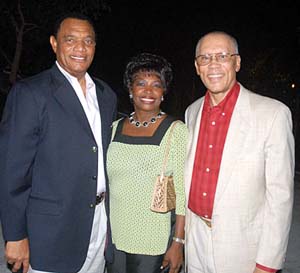 He played 'come here leme fix ya gal' with FNM operatives throughout the civil service and sided with permanent secretaries and directors over his own Cabinet colleagues. [Elizabeth Thompson's episode was a perfect example].
And while PLP loyal ground supporters lay suffering and almost dead like the cows of Andros, Christie danced a do nothing waltz with Ginn, BahaMar, Rose Island Developers and the I-Group. Those investors were in town from day one of Christie's appointment to office. Yes, he stalled, delayed and dragged his feet for years.
Christie authorized not a single construction of schools to alleviate the congested classrooms across the country. And he failed to deliver his number one promise to the people; National Health Insurance. He neglected to build a straw market, the bedrock of PLP support.
He began the slow untimely death of the nation's second city Freeport, Grand Bahama. And oversaw the closure of the Royal Oasis Hotel, which left thousands unemployed.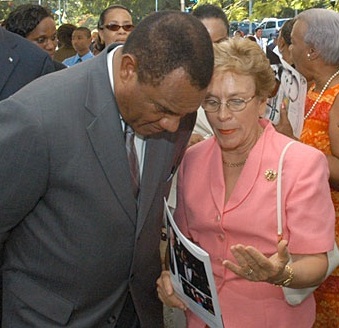 What disturbs us most about Christie, however, is his blind arrogance and refusal to listen to anyone young and anything new. He's afraid of young people. He's left the PLP as an aging party, LOCKED in tradition and as one writer said, singing to themselves the solemn song, 'Abide with me'.
Stalwarts and young people across the length and breadth of this country must examine all these things and ask themselves:
Where was Christie's voice when Hanna Martin was threatened, then kicked out, then blocked outside the Parliament?
Where was Christie's voice when Hubert Ingraham took PLP and FNM pieces of the rock away in Williams and Russell Town, Vista Marina and Sea Breeze?
Where was Christie's voice when the project of Arawak Cay presented itself dressed in the garment of 'special interest' with cold secrecy and conflict?
Where was Christie's voice when scores of young boys and possibly minor girls were being raped and abused by a clandestine group of pedophile male teachers and government workers at the Eight Mile Rock High School?
Where was Christie's voice when women and children were being hauled by one leg out onto the streets by Ingraham? They were kicked out of their hurricane trailer homes on Grand Bahama.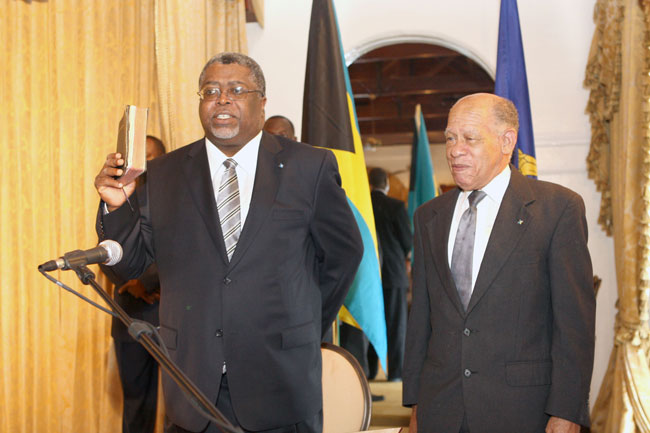 Where was Christie's voice when Ingraham delivered the largest tax increase in the history of The Bahamas on the poor? Raising taxes on the BIBLE, books, pencils, sharpener, rulers, bags, underclothes, shoes and socks. Christie didn't have the guts to speak up for the Church nor the little darlings of the nation.
What did Christie have to say as thousands of dreams were dashed as Ingraham canceled the Government's Guarantee Loan Scheme, while at the same time terminating and retiring scores of educators.
And where is Christie on the appointment of FNM card-carrying members Michael Barnett, Claire Hepburn and Rhonda Bain to the Supreme Court?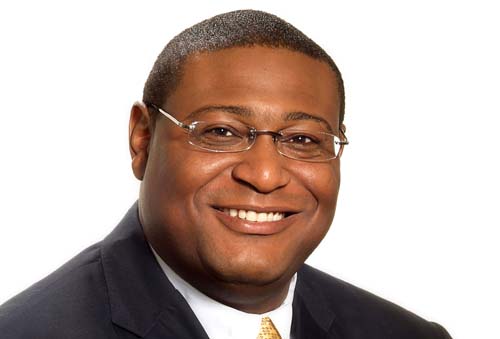 Christie could not speak to any of these because he's too busy creating chaos deep inside the PLP. Sending threats like Hitler; shaping the organization like the Klu Klux Klan. He's all over sending death threats to youthful challengers to his weak, WUTLESS leadership forcing his goons to begin the process of cannibalizing its young. WHAT A SHAME! Kenyatta Gibson was right when he described Christie as a, "… washed up, has been, egotist." Yes as Gibson puts it best, he's once again walking around the school ground of politics taking candy from the small boys while the big boys vandalize the school and beat up teachers. He's a COWARD!
"He is arch-mediocrity, captain of all things small and petty, master of all things which are insignificant and void."
And so the PLP has weighed its leader in the balance and found him to be WANTING! Christie is a quintessential brand of WEAKNESS, LAZINESS and WUTLESSNESS! He has become irrelevant to today's Bahamas. Another 5-year term with Christie will result in more torture for PLPs. Both he and Hubert Ingraham 'GATS TO GO'!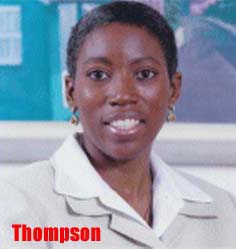 October's historic PLP convention will result in Christie's final resting place! It will be one, which will usher in the first phase of CHANGE throughout the country. The time has come to rid this country of those who are not for us but seek to lead us. To rid this land of those who sit with KERZNER and Mosko before they talk to Straw Vendors. To remove from the seat of power those who have not listened to us, but has bent over to help the 'other people'.
The time has come once again, PLPs, to lift a leader from the midst of us and place him with the throttle of power in our land. He, we know, will walk and talk with us! YES! The Dark Horse and incoming leader of the PLP speak on behalf of us.
We declare today WE WANT CHANGE AND NOT THE SAME! PLPs this is your time! The STORM IS OVER NOW, CHRISTIE GONE!!! ROLLOUT CHRSTIE ROLLOUT! RIP!!!