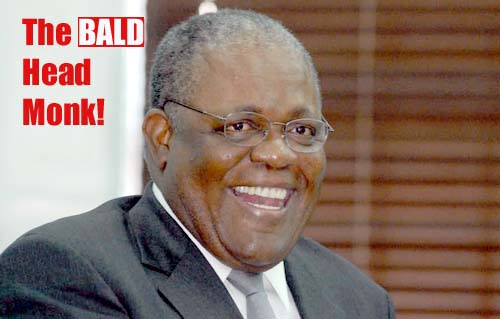 Nassau, Bahamas: When the sun is set around this time this weekend, officer in the top brass of the Customs Department will be home for good, as the Ingraham government will FIRE some 28 officers at that government department.
Bahamas Press has learned from our 'deep-throat' in the department, that officers will be purged out of the service in a mass excercise to clean up the department.
Bahamas Press has also learned that when the dust is all settled, only Acting Director Anthony Adderley will be the left standing at the helm of the organization.
In a massive restructuring excercise of the PUBLIC SERVICE, Hubert Ingraham has now sent home over 1,200 temorary government workers, hundreds of senior public officers across the service. He has axed members at the top brass at the Immigration and Police departments in the midst of the hardest economic crisis hitting the Bahamas since the GREAT DEPRESSION!

Tomorrow, the Ingraham government will send home officers in the Customs Department.
A promise to the Bahamian people during the May 2, 2007 general elections was told by FNM leader Hubert Ingraham, that no public officer need fear for their jobs, under an FNM administration. Well, upon hearing this news an officer told Bahamas Press, "Here is what you call government you can TRUST!"
The TRUST AGENDA STRIKES AGAIN!