Statement by the Chairman of the PLP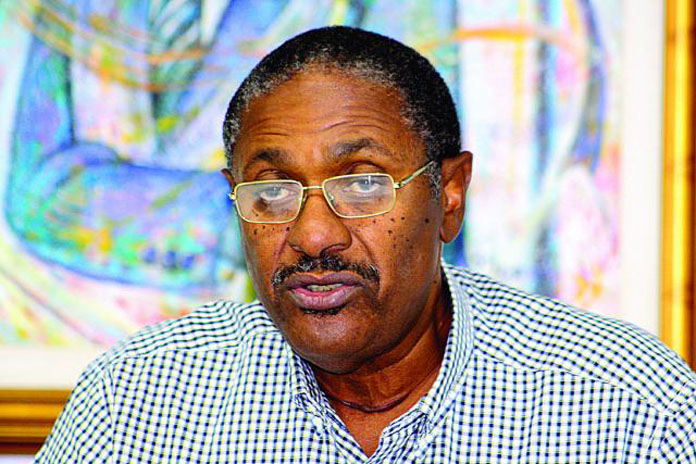 By Bradley Roberts
I shall make my statement on the brief stint of Brenzil Rolle as National Chairman of the FNM as short as his stay in the chair.
No doubt Mr. Rolle has discovered that the sanitization of the chair left by his disgraced predecessor was just too much to stomach and as I am now learning his close friends in his faction of the already fractured FNM advised him not to wade out any deeper into the cesspool that their embattled Leader Dr. Hubert Minnis has created.
This new development only underscores yet again the depth of the fracture within the FNM under the leadership of Dr. Minnis; everything Minnis touches seems to turn to dust. It is important to note that Brensil Rolle is yet to secure the party's nomination so all this talk about focusing on winning Garden Hills is premature, a smoke screen, a red herring and a cop out. Further, while I served as chairman and Member of Parliament, the PLP was victorious in two general elections and two bye-elections so any competent politician can effectively manage both assignments.
THIS LATEST DEBACLE IS AN ISSUE OF LACK OF CONFIDENCE IN THE LEADERSHIP OF DR. HUBERT MINNIS WHO IS CLEARLY UNABLE TO OVERCOME THE INTRA-PARTY TRIBALISM THAT IS EATING AWAY AT THAT ORGANIZATION LIKE MALIGNANT CANCER!
Mr. Rolle should be comforted that there are some who have already forwarded his name to the Guinness Book of World Records for his stellar achievement as possibly the shortest serving national chairman of a party that once formed a Government.
Mr. Rolle's hasty retreat speaks volumes to the conundrum created in the FNM when Dr. Minnis presented his now infamous "Toogie" and "Bobo" fish story and his silence on why he never reported to the Police what clearly knew given his earlier statements endorsing the reprehensible conduct of Michael Pintard.
The FNM will need to do more than just fill the vacancy left by Pintard's departure. The Party will have to come clean about reports of "Save the Bays" money in its coffers and what role did it play at the highest echelon in the party in this sordid and ignoble campaign to destabilize the country.
The FNM must also answer to the Bahamian people about their role in the potential ruin of our financial services sector resulting from this nefarious campaign and the criminal use of big money that could give the Bahamas and the Bahamian people a black eye in the international community.
IT IS A MATTER OF LEADERSHIP AND AT ALL MATERIAL TIMES, MAKING DECISIONS THAT PROTECT THE BAHAMIAN PEOPLE AND THE REPUTATION OF THE BAHAMAS.