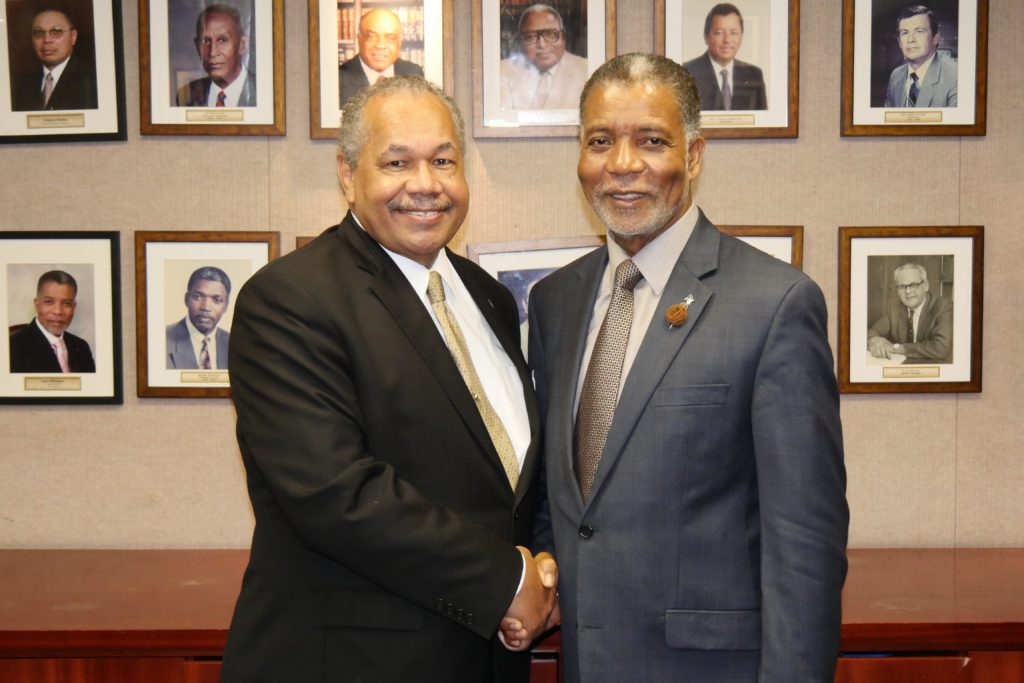 Nassau, The Bahamas. March 23, 2017. The President of the University of The Bahamas, Dr. Rodney Smith paid a courtesy call to BTC. While at BTC, President Smith and CEO, Leon Williams discussed the relationship between the two entities and new possibilities as they work together to strengthen the partnership in the interest of nation building.
"We have been a partner with The College of The Bahamas, now The University of The Bahamas for many years.
We are committed to ensuring the perpetuity of this institution for generations to come," said Leon Williams. Presently, BTC affords ten students from across the country, an opportunity to pursue a four year degree program free of charge.
In addition to this, last year, BTC & UB broke ground for the University's Technology Lab and Innovation Center. BTC also a retail store on the campus and is actively involved in campus life. During the University's Charter Ceremony, BTC announced that it would further invest into the Endowment Fund for the University.