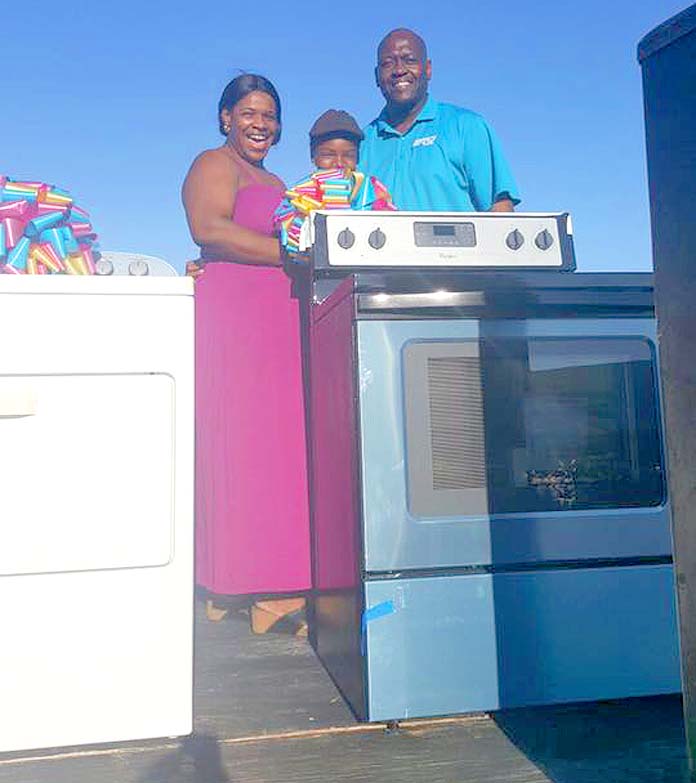 Nassau, The Bahamas. December 5, 2016. In response to the devastation following Hurricane Matthew, BTC in conjunction with several partners hosted a special community initiative for residents of Grand Bahama. The special event, themed "We Gat Ya Back" seeks to provide support for residents.
CEO, Leon Williams noted "Hurricane Matthew left an enormous amount of damage in its path. Immediately following the storm, our teams began restoration efforts and today we are still continuing to work to restore services in some areas of Grand Bahama."
BTC was pleased to partner with the Bahamas Red Cross and the Department of Social Services to identify several families in need. The company provided bread basket food items along with appliances to families requiring assistance. Caroline Turnquest, Director General of the Bahamas Red Cross said, "We are happy that corporate citizens like BTC are stepping up to the plate to assist residents. Much has been done in Grand Bahama, Andros and New Providence but there is still much left to accomplish. These donations will indeed go a long way to assist families in need."
In addition to providing needed items for residents, BTC will accelerate its restoration activities over the next few weeks, deploying technical teams from throughout the country to assist with efforts in Grand Bahama. On December 10th, the company will host a special Hurricane Relief Concert featuring a variety of local and international acts. All proceeds will be given to the Hurricane Restoration efforts in Grand Bahama.
Since Hurricane Matthew, BTC has organized a number of community initiatives including "Power for an Hour", where we provided charging stations, drinking and potable water. We also partnered with Mt. Tabor Full Gospel Baptist Church and held the same initiative in the Pinewood Gardens Community. Additionally, BTC partnered with the Department of Social Services in Andros and provided bread basket items and toiletries.