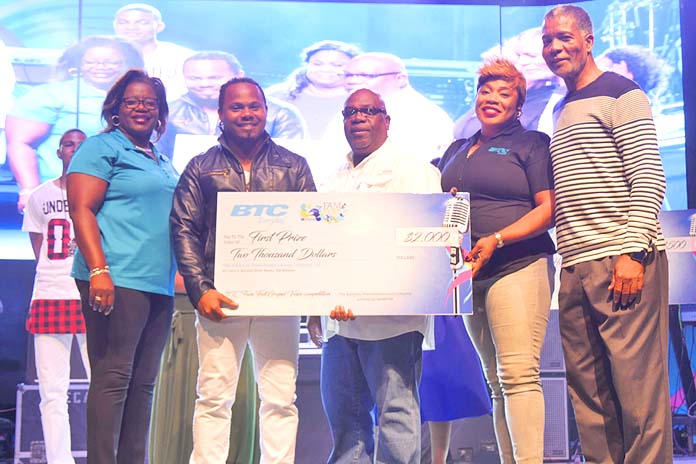 Nassau, The Bahamas. December 5, 2016. BTC partnered with Fam Fest to put on the first annual "BTC, Fam Fest Gospel Voice Competition". Contestant Dwight Martin, all the way from Moore's Island just off Abaco won the competition, beating out over two hundred persons.
"There were over two hundred persons that signed up to take part in the competition. The judges had a hard task of selecting the twenty that would participate in the competition. We are happy to unearth the talent of so many Bahamians and we look forward to this annual competition," said Leon Williams, CEO.
The nail biting, jaw dropping, six-week online competition reduced the competition to just six finalists. Each of the finalists performed on the Fam Fest stage on Saturday, December 3rd to prove why they should be selected as the winner of the inaugural competition. In the end, the judges selected Dwight Martin, Leon Hepburn and Adrianna Munnings as the first, second and third place winners respectively.
"The addition of the Gospel Voice competition was much needed. This country possesses so much talent and we were happy that we were able to give The Bahamas just a taste of what is out there," said Mark Cartwright, FAM Fest President.
This year's FAM Fest took place at Arawak Cay from December 2-4. Under the theme "Be Strong", the family festival featured a cadre of local and international acts including, Anthony Brown, Deidrick Haddon, Tiff Joy, Briana Babineaux, Lyrically Blessed, Najie Dunn and Anna Calixte.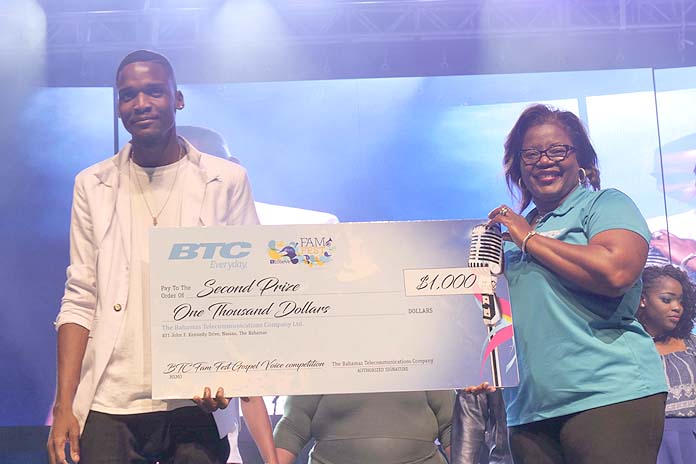 .