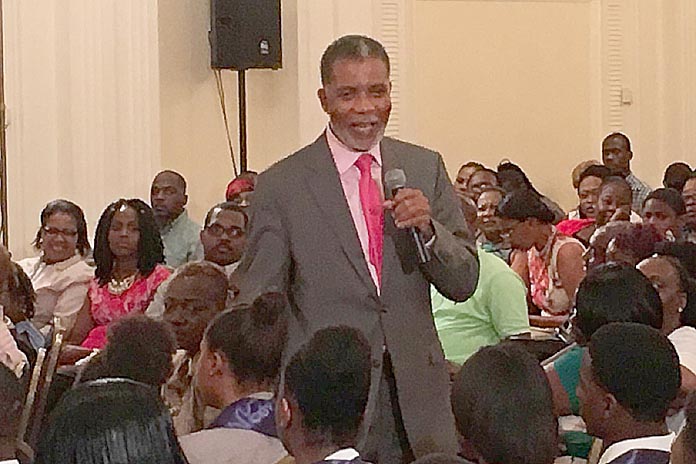 Nassau, The Bahamas. July 3, 2017. BTC will be the official sponsor of the sixth edition of the Commonwealth Youth Games (CYG) which will be held in The Bahamas this month. The 2017 Commonwealth Youth Games will break the record as the games will host over 1,000 athletes from 70 countries, making history as the biggest international sporting event to be held in The Bahamas.
CEO Leon Williams said, "This is our Independence gift to the nation, and once again we are demonstrating our commitment to youth and sports in the country. Just a few months ago, BTC was the official partner of the CARIFTA games and hosted the Swim CARIFTA games in conjunction with the Swim Federation. Those games were broadcasted live on BTC TV and Flow To Go. Again, we are making a substantive investment in sports to allow our youth the opportunity to unleash their limitless potential."
Chairman for the Local Organizing Committee, Romell Knowles emphasized the importance of this occasion, "This event will become a part of our national history. We are targeting the youth, our kids represent the future of The Bahamas and having a relationship with them sooner rather than later is a good strategy."
BTC in conjunction with Flow Sports, will work along with the national broadcaster to air the games live. There will also be a live stream available for Flow To Go and Flow TV subscribers in The Bahamas, and throughout the Caribbean. The games will consist of various sports including Beach Soccer, Swimming, Judo, Track & Field, Rugby, Boxing, Cycling and Tennis.
This year alone, BTC has sponsored a variety of major sporting events including the FIFA Beach Soccer World Cup, The Bahamas High School National Championships, CARIFTA and the IAAF/BTC World Relays.