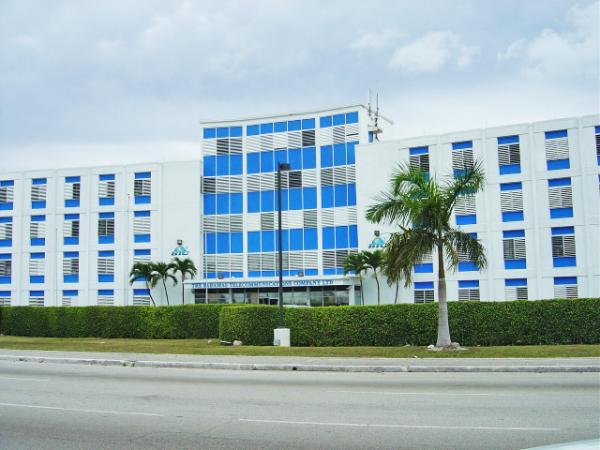 Nassau, Bahamas — BTC's Command Center is opened at its National Network Operations Center where it is currently monitoring Hurricane Joaquin. BTC advises that it remains in contact with all of the Family Islands. Reports from our Family Islands indicate that services have not been affected in most areas, at this time.
However, due to commercial power failure on some islands, there are minor outages in several areas which are actively being addressed by our technical teams. These areas include:
* Williams Town, Exuma where there is a mobile outage and our technical teams are en-route to the mobile site to make the necessary repairs. We intend to have services restored within the hour.
* Landline and internet services are affected in the Sandy Point, San-Salvador community due to a loss of commercial power last evening.
* There is also a small mobile outage in the Pompey Bay and Spring Point areas of Acklins.
Our team is assessing the damage in both San Salvador and Acklins Islands and will make the necessary repairs once the all clear is provided.
The Company through its business continuity efforts, makes preparations for the Hurricane Season year round. These preparations include providing satellite phones in the Family Islands. Last year, BTC also deployed fuel cells in New Providence and the Family Islands. Fuel cells add an additional layer of redundancy in the event of the loss of commercial power. In parts of Long Island and Acklins, BTC has several fuel cells supporting both fixed line and mobile services. As a result, they will not likely suffer from any loss in services as a result of a loss of commercial power. BTC also opened a new Multi Switching Center (MSC) in Grand Bahama to mitigate any disruptions in service at the main switching center in New Providence. In the event of failure in New Providence, the Grand Bahama network will be operational.
BTC continues to monitor Hurricane Joaquin and will keep the public updated regularly via the major news carriers and on its social media pages. The Company is working diligently to maintain connectivity during the storm. We are asking the public to report any additional concerns or issues directly to BTC, by calling us toll free at CALL-BTC or 225-5282. Customers may also reach out to us on social media.