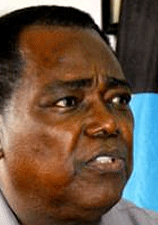 Nassau, Bahamas — More bad luck has just joined the governing party and when the FNM convention convenes this November 4th, a new face to the party but not unfamiliar to front line politics shall emerge on the political stage.
Bahamas Press can now confirmed Baptist preacher and former PLP Senator, C. B. Moss, shall  be nominated as the FNM contender for the Bain and Grand Town seat in the next general elections.
Moss, many remember, was the former candidate in the last election, who didn't get his deposit back as B. J. Nottage ran off with the seat.
Residents say they view Moss as a dangerous switch-hitter who cannot be trusted as an FNM. In fact, FNMs in the community tell us, "If Papa ga send us Moss, there is no way we ga vote for him. Why is it Hubert Ingraham always finds these deadbeat candidates who have no affiliation with the Party. Why they cannot give us Janet Bostwick daughter a REAL FNM and party faithful with roots? Why us FNMs are being overlooked night and day?"
Back in the day when Moss served as president of a national event, FNMs castigated him as being the cookie monster with hands trapped in the cookie jar. It appears that time as healed those old wounds and Moss has forgiven the Party for accusing him of being a crook.
Coming soon, C. B. Moss will join Papa on the Aga Khan's luxury helicopter as they ride around the country together in an effort to encourage voters to give Papa another term to sell off the country to Foreigners.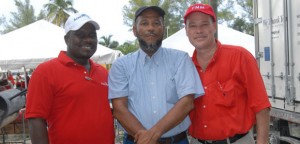 A NATION FOR SALE and boy, with Moss standing alongside the FNM this time, there is certain to be defeat.
Rodney Moncur, another plant and secret agent of Hubert Ingraham, has also been nominated for the DNA in the area. Boy this something eh?
According to Moncur a few weeks ago, he along with Papa and the Minister of National Security was deeply discussing who owns Bahamas Press. Just this year he was elevated by the Papa's regime as a Justice of the Peace. The appointment was approved by the Cabinet of the Bahamas and is persevered for all political cronies of a government.
Steering defeat like a deer in headlights is the soon to be outgoing  FNM government.