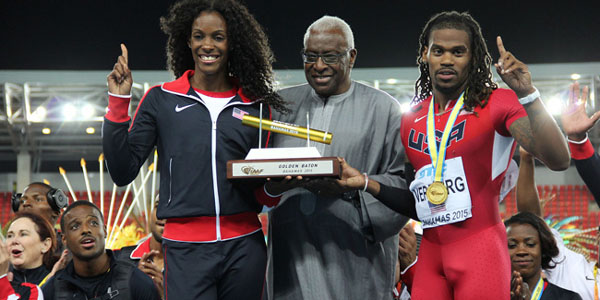 Nassau – The Cabinet of the Bahamas has agreed to suspend the country's contractual arrangements with the IAAF World Relays event scheduled for 2019.
The Minnis Government, which has entered into a season of austerity on Bahamians, has finally made the decision to drop the international event, citing financial reasons as the cause.
Our source in the Cabinet confirmed, "Well, as you know, BP, we are not spending too much money on these kinds of expensive exercises anymore. Those events dug us into a financial hole which we want to climb out."
The Minnis Government also dropped its funding for Carnival 2018, forcing the event to be undertaken by a private company. Perhaps a private group of Bahamians, seeing the potential to keep the World Relays in the Bahamas, might consider taking up the offer. One source told BP, "I was on the committee to bring the games here and we fought hard for it."
IAAF World Relays cost taxpayers some $5 million to host. It was a world event that attracted the best the world has to offer in the field of athletics to the country and was being used as a draw for guests to the Bahamas. This will be no more and we await the voices of those persons who love sports.
Imagine that; they cancelled the National Sports Stadium, They cancelled support to Carnival, they fired young thousands of Bahamians, and now young Bahamians now finding out the sports event of the year will be cancelled. And now the Minnis Government wants everyone to start SMOKING DOPE! WELL DEY GA NEED IT!
Ahhh WELL – It's Da People's TIME!
We report yinner decide!