Robber driving the getaway car had crutches in the backseat – He couldn't press gas fast enough…lol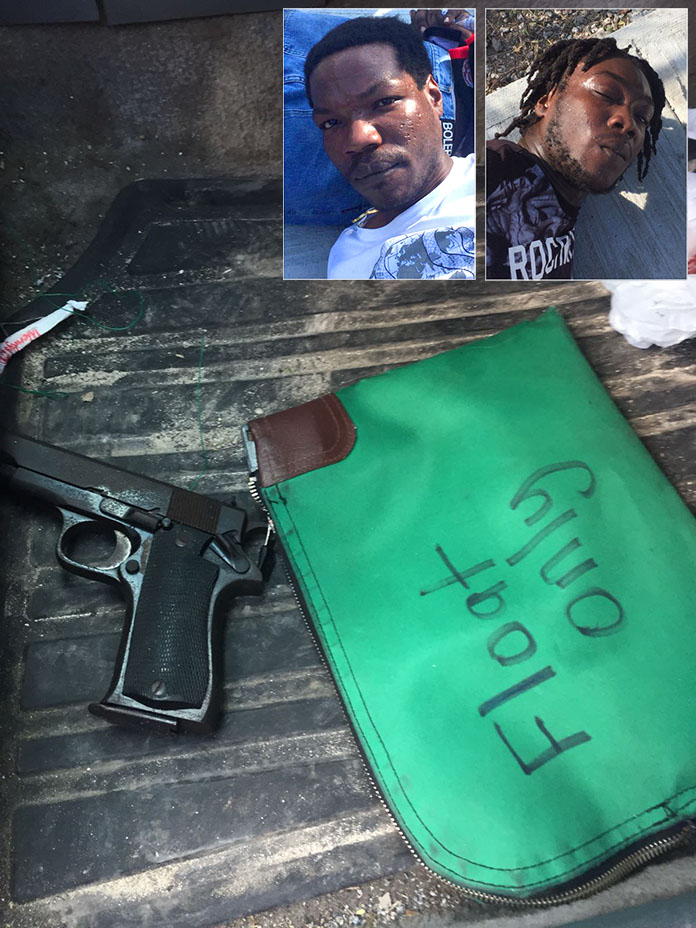 Nassau – Bahamas Press is reporting a robbery this morning at a local webshop.
We can tell you police have wrapped up its investigating an armed robbery, which occurred this morning at the Chances gaming establishment.
While persons were in church lifting up holy hands around 10am a gunman entered a local webshop – where the unchristian/unchurched were gathered spinning away their limited funds – located at Baillou Hill Road and St. Vincent Road.
The establishment robbed of cash. The robber then raced into a grey vehicle with another man and speeding off. With crutches in the backseat the men did not get far.
Mobile division officers stopped the vehicle, searched and recovered a firearm and cash; robbers knew this could have been their last day on the earth. Both men are in custody and are assisting police with this investigation. Their photos are above for everyone to identify.
Also BP can confirm that around 1pm today a lone gunman entered a fast food restaurant at West Bay Street and held employees at bay. The man robbed the establishment of cash before fleeing on foot. He got away but someone door ga get kicked down tonight. If you know das ya relative – call in secret 919 and direct police to the location or call crime stoppers and collect a reward.