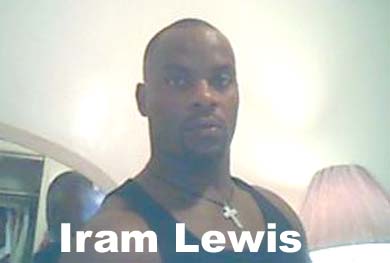 <<< Iram Lewis is Kenneth Russell's buffed roommate who was appointed a consultant at NIB. Bahamas Press now confirms Lewis was also issued contracts for renovation works at NIB.
Nassau, Bahamas — It is strange delegates at the FNM convention heard not a word from Kenneth Russell. He's another rotten egg in the Ingraham Cabinet who should have been fired since last year.
Bahamas Press also has information which confirms Iram Lewis, an NIB consultant and the buffed roommate of Kenneth Russell, the former Minister with responsibility for NIB is also apart of the contract RIP-OFFS now underway at NIB! Large sums of public money are being expended at NIB headquarters on Blue Hill Road, one source tells BP.
Reliable sources confirm Lewis has been awarded contracts for tiling of the main lobby, several upper floors and bathrooms at the head office. We also know two Creole speaking men, one whom cannot speak a word of English, has carried out the tiling exercise. The contract has been done for a second time over a year period and we wonder why.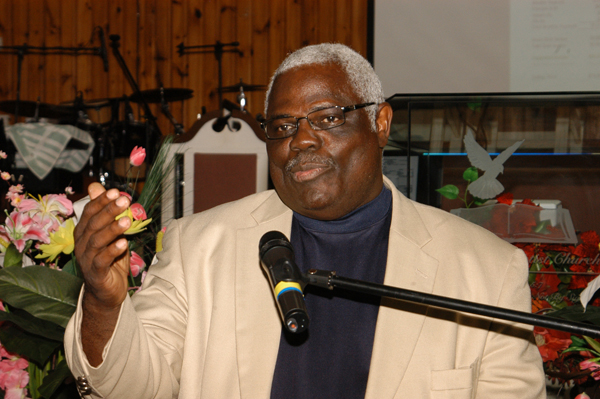 Could Hubert Ingraham in these much taunted 'difficult times' afford such wastage and squander the public money?
Did Kenneth Russell authorize this tile laying exercise? Did Cabinet approved these expenditures at the NIB?  How could such a conflict arise where a Consultant to the Board is also awarded contracts by the BOARD? NIB has some SERIOUS 'TESTED LEADERSHIP'!
Why would the open and transparent Prime Minister Hubert Ingraham allow all this SCANDAL to now engulf his own department?
NIB's Director Algernon Cargill is spending money like its going out of style. Persons taking a walk through the lobby and bathrooms will see what we are talking about. Trees landscaping the property have been removed and later replanted at the head office we are told. And none of the work is being put out for public tender! Who is authorizing all this work at NIB and who is pocketing all the MONEY?
Lewis you would also know is the chief inspector overlooking the construction of the new stadium now underway at the sports centre. That construction is being funded by the Chinese government.
Bahamas Press believes this is how factions in the Ingraham Government are financing themselves handsomely again on the backs of the hardworking contributors to NIB.