Why did URCA's CEO Mrs. Riviere-Smith resign? Was it over NEWCO?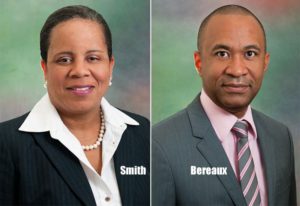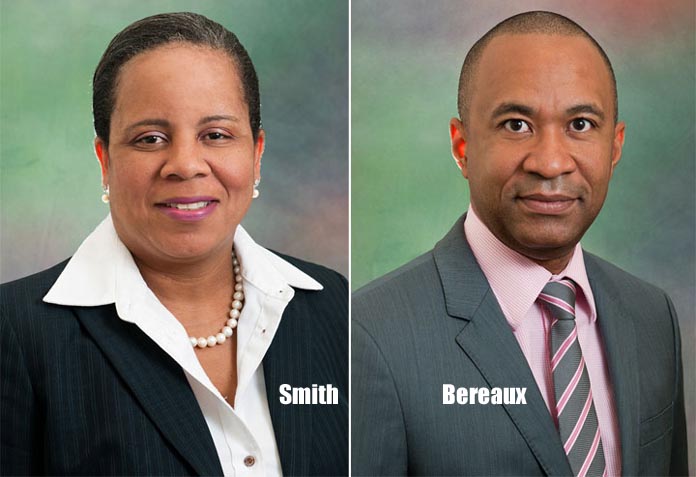 Nassau, Bahamas – Something went wrong deep inside URCA just over a few weeks ago when we heard the announcement of its CEO Mrs. Kathleen Riviere-Smith's resignation.
The news came following 16 years of service, 9 of which were with URCA's predecessor, the Public Utilities Commission, PUC. Riviere –Smith joined the PUC as Financial Analyst and worked her way through the ranks as Senior Case Officer, Director of Policy and Regulation and finally as CEO of URCA.
After saying thanks to Mrs. Smith, that was it. What yinner think happened?
From what we at BP know, something has gone terribly wrong in the regulation authority since a second mobile license was issued.
All of a sudden, just days before Mrs. Smith's departure, all kinds of commentary from URCA to competitors in mobile were being leaked or fished in the papers.
But just over a week ago we saw an even bolder in-ya-face move. URCA's new acting CEO Stephen Bereaux and Cable Bahamas' new mobile head Damian Blackburn are doing joint interviews in the Guardian last Thursday, assuring the public that the long awaited second mobile company is well on its way to setting up.
NewCo has no infrastructure and we believe it is having a more difficult time getting funds to get up and running.
Why though did Riviere –Smith parted ways with URCA? Do you think she knows something about URCA that was against all her professional training?
BP ga dig deeper into this because as sure as night follows day – WE SMELL A RAT!
We report yinner decide!