While 5,000 decent citizens were FIRED BY THE MINNIS GOVERNMENT -Labour On The Blocks Job Fair offers hope & new jobs to prison inmates – WELL WHAT IS DIS?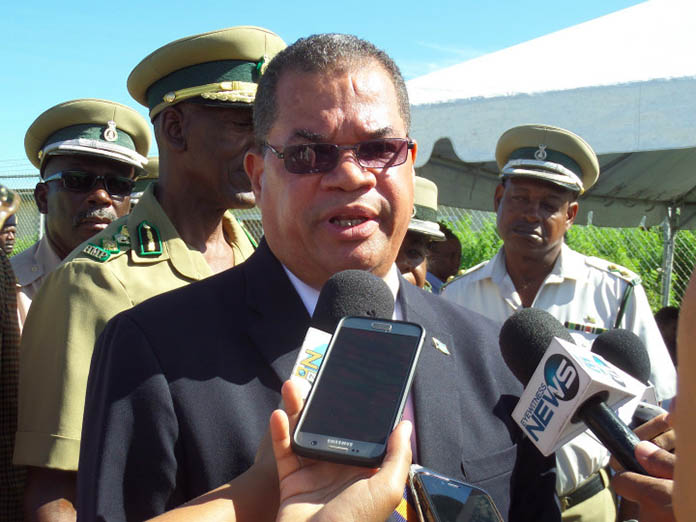 The Ministry of Labour and the Ministry of National Security teamed up together to bring renewed hope and new job opportunities to prison inmates housed at The Bahamas Department of Corrections as they hosted the ninth 'Labour on The Blocks' Job Fair on Thursday, October 25, 2018. The inmates who are soon to be released from prison had an opportunity to apply in person for jobs with sixteen local businesses who participated in the job fair.
The Minister of Labour, Senator the Hon. Dion A. Foulkes thanked the participating companies which included Campbell Shipping, BTVI, It Takes A Village, Aquapure (KLG), ARM Caribbean Ltd, Bahamas Food Services, BAMSI, Cartwrights Bedding, Cheryl Bahamas Taxi & Tours, Gippy's Printing, Nassau Glass, National Fencing/ Scotts Dale, Quality Home Centre, Top Notch, Top Shelf Enterprises and Wistech Security.
Minister Foulkes also thanked the Minister of National Security, the Hon. Marvin Dames, the Acting Commissioner of The Bahamas Department of Corrections, Mr. Charles Murphy and former Commissioner, Mr. Patrick Wright along with the team at the Ministry and Department of Labour.