Nurses have rejected the Government slave pay offer!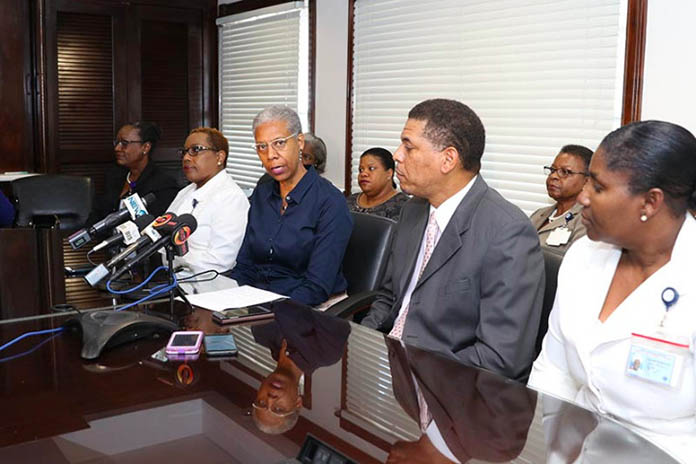 NASSAU, The Bahamas – Catherine Weech, Managing Director, Public Hospitals Authority (PHA) announced that in keeping with its desire to improve the delivery of healthcare to patients and to ensure better patient outcomes, the Public Hospitals Authority (PHA) has implemented a new shift system for all nurses employed by the PHA effective Monday, December 10, 2018.
"This action complies with the Bahamas' Employment Act of 2001, the 2015 Industrial Agreement between the PHA and the Bahamas Nurses Union, as well as a specific Agreement between the parties related to this initiative, dated December 9, 2014," Ms. Weech said during a press conference at her office, Wednesday, October 24, 2018.
She explained that the new shift system will eliminate the inequity caused by the "four nights on/four nights off" shift system, which results in night duty nurses working only 157 days per year on average, compared to 234 days per year on average for all other nurses.
The Managing Director said, "The new shift system establishes a 40-hour work week and an 8-hour daily shift as opposed to the current 10-hour shift for night duty nurses.
"In consideration of this, the PHA has agreed with the Bahamas Nurses Union to pay all nurses scheduled to work between the hours of 6:00pm and 6:00am, an amount of c in addition to their standard base hourly pay."
She said the changes to the work schedules of nursing staff is a testament to the PHA's ongoing commitment to ensure that its Human Resources policies are consistent with ratified labour agreements and regional and international standards of practice.
Ms. Weech noted that the PHA welcomes further discussions with the Bahamas Nurses Union regarding any additional improvements that can be made to enhance patient care and coverage.