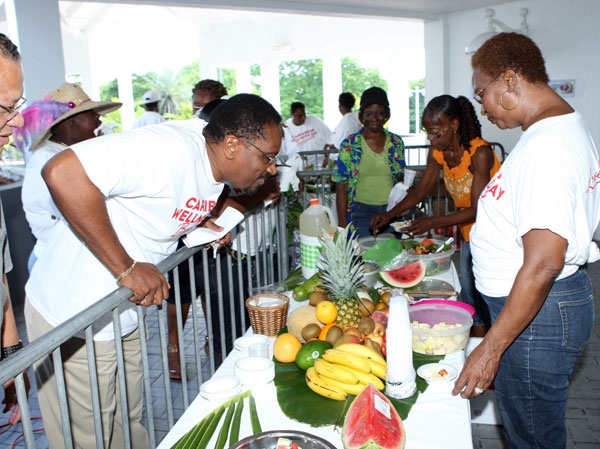 Nassau, Bahamas — The third Caribbean Wellness Day was celebrated locally, Saturday, September 11, with activities organized by the Ministry of Health.
The day, which is observed annually throughout the Caribbean on the second Saturday in September is set aside to heighten the awareness of some of the risk factors associated with chronic non-communicable diseases.
In 2007, CARICOM Heads of Government pledged to combine efforts to stop the epidemic of chronic non-communicable diseases including diabetes, hypertension , heart disease, stroke, cancer and chronic respiratory diseases .
The primary aim of the Day is to promote healthy lifestyles through physical activity. Since 2007, the Ministry of Health has showcased community level activities that promoted healthy living and encouraged citizens to develop good health practices.
The theme for the day was "Love Your Body! Portions Count!"
The day featured an early morning walk, a back-yard gardening workshop along with the health fair on the compound of the Ministry of Health, Poinciana Hill from 12:00 noon to 5:00 pm.
In attendance at the health extravaganza was Minister of Health the Hon Hubert Minnis; Anita Bernad, Secretary to the Cabinet; Camille Johnson, Permanent Secretary in the Ministry of Health; Missouri Sherman-Peters, Permanent Secretary in the Ministry of National Security and Dr. Merceline Dahl-Regis, Chief Medical Officer.
The participating agencies showcased among others health food demonstrations, screenings and counselling, sports activities, competitions, exercise demonstrations and informational booths.