Boy when thieves and rogues fall out!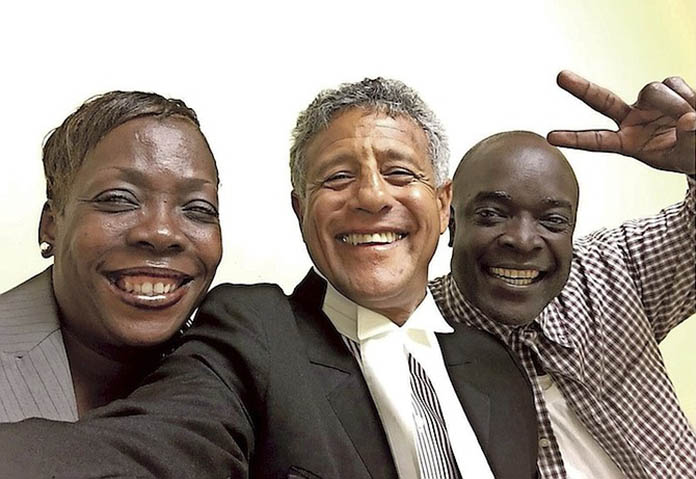 By Fred Smith, QC
I hereby publicly condemn Attorney General Carl Bethel in strongest possible terms for his cowardly and shameful attempt to muzzle freedom of expression and intimidate activists seeking to educate the public about their rights.
His complaints about a recent publication by Rights Bahamas are petty, irrelevant and totally lacking in merit; meanwhile, his threatening language toward human rights defenders should be considered highly dangerous by all Bahamians who defend democracy and fundamental rights.
In a statement that appears lifted directly from the utterances of former Minister of Immigration and anti-human rights scourge, Fred Mitchell, the attorney general suggested that Rights Bahamas is somehow attempting to subvert good governance and the rule of law by outlining for members of the public their rights and privileges under the law. This is pure nonsense – our mission is precisely to defend the rule of law at all times, particularly from individuals in positions of power who would seek to curtail people's personal freedoms in the name of political expediency.
Bethel has absolutely no right to seek to silence activists in this anti-democratic, abusive fashion and I put him on notice that if he continues down this shameful road, we will have no choice but to embarrass the FNM on the high profile international stage – just as we did the Christie administration.
What is all the fuss even about? What has so drawn the ire of the attorney general? According to him, the use of a few stock photos in the publication, among many locally sourced images, somehow constitutes a deliberate attempt to mislead the public, spread propaganda and cause mischief.
This is vintage Mitchell conspiracy theory talk and quite clearly utter foolishness. Is Bethel really claiming that the abuses depicted in those photos do not happen in the Bahamas? Does he really think police brutality is not an issue? That Immigration officers don't use dogs to hunt people down? They don't batter down doors? They don't conduct "military style arrests?" They have never shot someone in an immigration raid? Who precisely is he trying to fool?
Perhaps his privileged position in society has shielded the attorney general from the uncomfortable fact that physical abuse is doled out on a regular basis by members of the armed forces in this country. Perhaps he genuinely doesn't know what the terrifying reality is for the average citizen when confronted by rogue law enforcement without legal justification, when seeking to assert their right to due process, or when simply deemed to look 'too Haitian'. Evidence of brutal injustices are circulated widely on social media – the public knows the truth and to them, Bethel's naive, head in the sand attitude is laughable.
As for his claim that Rights Bahamas is misrepresenting the law when it comes to immigration, I would urge him to look to the many recent decisions by the Supreme Court of the Bahamas which overwhelmingly support our interpretation of the law and negate the claims of politicians that they are above it. He should also take some time to peruse the sworn statements of so many detained individuals who were vindicated by the courts, which speak in detail to the abuse, neglect, violence and corruption within the Immigration Department. The truth hurts, but that is no excuse to shoot the messenger.
Speaking of the rule of law, it is utterly absurd for the government to continue to allow a rogue Immigration Department to run rampant, ignoring the judgements of the court and doing as they please with people's lives, while Bethel and his colleagues get all worked up over a small informational booklet.
While trying to get elected, the FNM promised to usher in an era of progressivism and respect for the rule of law. Instead, what Bethel seems to have given us more of the same undemocratic bully tactics that characterised the former Christie administration and led in large part to their eviction from office last May.
We remind the FNM that they courted civil society and human rights defenders, stood shoulder to shoulder with us during the We March demonstrations and paid lip service to the rights and freedoms enshrined in the Bahamas constitution. How far they have already strayed from that posture is made clear by Carl Bethel's words.
Rights Bahamas and its international partners take any attempt to curtail the freedoms enshrined in the Bahamas Constitution very seriously. A report on the anti-democratic bully tactics employed the current administration is being prepared for circulation to the Inter-American Commission on Human Rights, and the UN Human Rights Council; as well as Amnesty International, Human Rights Watch, Robert F Kennedy Human Rights and several other international watchdog groups.
END