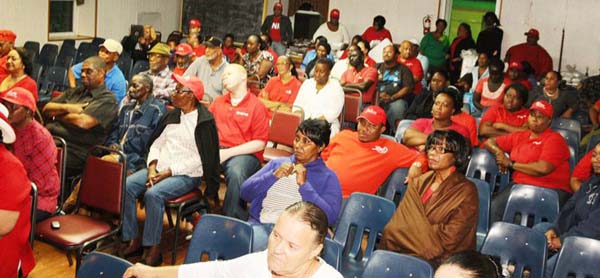 FREEPORT| With serious trouble on the horizon for the sitting leadership of the FNM, a new threat has now surfaced which could end the leadership of Michael Pintard and Duane Sands.
Bahamas Press is learning former GG C A Smith aka "Honey PLEASE" has joined ground forces on Grand Bahama this week to return former PM Hubert Minnis to the leadership of the FNM.
The move spells trouble for the Pintard camp and has left a party confused as to who is in charge. Minnis was campaigning door to door in Andros, calling on FNMs to save the party from poor weak leadership!
The move means both Maurice Moore aka BIG MO and Honey Please are both in the fight behind Minnis' return.
Minnis, who closed schools, locked down citizens, and plunged the country's economy into a deep economic crisis, raised VAT to 60% like a cancer, returning to the FNM.
Bahamas Press wonders what kind of OBEAH could cast a spell on Bahamians to return such a failure like Minnis back to power. The man who locked children out of a decent education for two long years will now return to the FNM? WHAT A DISGRACE!
Anyway, the FNM will not have a convention and, for Michael Pintard and Duane Sands, it looks like the FNM is set to return to the period of LOCKDOWN, BABY, LOCKDOWN!
We report yinner decide!