Police say they want to question former National Triple Jumper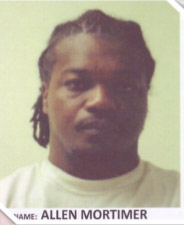 Nassau, Bahamas — Breaking news coming into Bahamas Press confirms a former national athlete is now on the run from authorities and police need your help in finding the man alleged to be apart of fraud.
The former athlete represented the Bahamas in the triple jump and was said to be the best in his day.
But now officers of the Business & Technology Unit of the Central Detective Agency in New Providence are requesting your help in locating in 35-year-old Allen Mortimer of Brink Street, Freeport, Grand Bahama.
Allen is described as having brown complexion, medium build and stands at 5'6" tall…
Police want to question him reference to Fraud by False Pretences.
Anyone with information that can assist police in locating ALLLEN MORTIMER is asked to contact police at 919, 322-333/4, the CENTRAL DETECTIVE UNIT @502-9990/1 or CRIMESTOPPERS@ 328-TIPS.
** POLICE IDENTIFY MURDERED VICTIM**
On Monday 25th February, 2013 a shooting occurred in the parking lot of a business establishment on Wulff Road which resulted in the death of a male.
Police have identified the victim as  19 year old SHERVANO DEAN of WULFF ROAD.
According to reports the deceased was along with a female when the incident occurred.
Active police investigations continue.