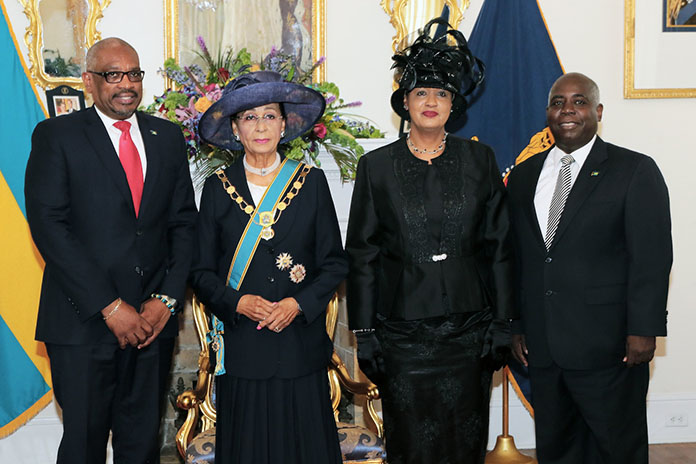 NASSAU, The Bahamas – Her Excellency Dame Marguerite Pindling, GCMG, has been designated 'Chancellor of the Societies of Honour.' During a ceremony held in the Drawing Room of Government House on Mount Fitzwilliam, August 23, 2018 Acting Chief Justice Vera Watkins conferred the title to the Governor General. Her new title is Her Excellency the Most Honourable Dame Marguerite Pindling, ON, GCMG, Chancellor and Governor General. Her Excellency is the first to receive this appointment.
She said that it was with great 'humility' that she accepted the honour: "It is a personal, singular honour to be the first to receive this appointment," said the Governor General. "I, therefore, accept it in a true spirit of humility and pride in our Bahamaland during this 45th year of our Independence."
Expressing her gratitude to the Prime Minister, Dr. the Hon. Hubert A. Minnis, she said that his efforts with the implementation of the National Honours Act, made this opportunity possible.
"These honours are intended to rightly recognize and honour our citizens and others who make significant contributions to our national development.
Following the ceremony, in her new capacity as Chancellor of the Societies of Honour, the Governor General invested two former Governors-General as members of the Order of the Nation. They are: Sir Orville A. Turnquest, GCMG, QC and The Honourable Arthur D. Hanna.
The Investiture was held in the Ballroom of Government House.