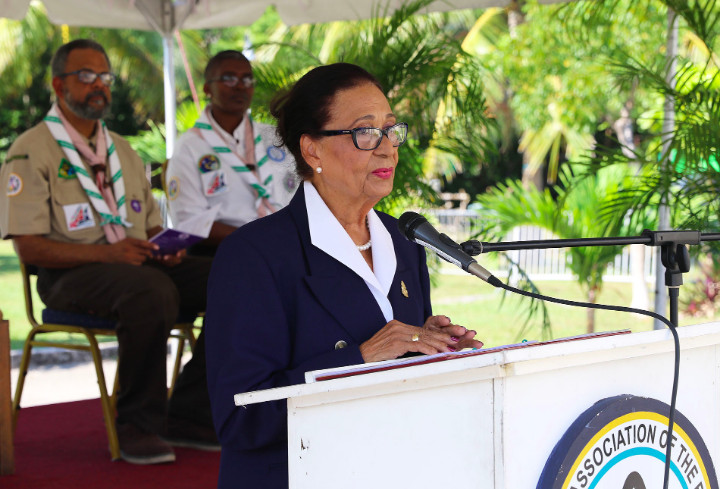 NASSAU, The Bahamas – Governor General Her Excellency the Most Hon. Dame Marguerite Pindling officially opened 'Scout-a-Thon 2018' at Scouts Headquarters on Saturday, October 27, 2018 which featured Scout Recruitment, Live Displays, and Scouting Demonstrations to the theme, 'The Future is Today.'
The Governor General gave opening remarks in which she noted accomplishments of over 100 years of Scouting in The Bahamas, which has prepared youngsters for adulthood and community service, and built confidence through regimen, creative and adventure activities — including camping and survival skills — and international exchange gatherings.
She said: "It is therefore a great delight to participate in the launch of this Scout-a-Thon which is geared to recruiting volunteer leaders, establishing new troupes in schools, churches and in communities, and working to restore currently inactive troupes.
"Ladies and gentlemen, boys and girls, I take this opportunity to urge as many adults as can come forward and volunteer to assist in developing our young people thorough the principles of scouting. These principles have served well in The Bahamas and beyond in fashioning young people into responsible and productive citizens."
Photos show opening ceremonies, a tour of Scouts Headquarters, and meeting the Scouts.