Child had to be airlifted to New Providence – We have a serious problem in this town – PEOPLE ARE SICK!!!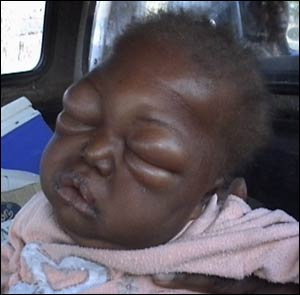 Abaco Bahamas — On Monday 16th December 2013 sometime around 8:45pm, police received information that an infant child was brought into the Marsh Harbour Clinic in Abaco with injuries about his body. Sources believe the child is from undocumented woman.
Reports are that the male child was left at home with his mother's boyfriend while the mother was at work. The child was beaten about the body and bruised. No one has been arrested.
The male child who is one year old is listed in serious condition and was airlifted to New Providence for further medical attention.
Police are aggressively investigating this matter with a view to determining how the injuries were caused. Boy, we know what happened there. [THIS IS A FILE PHOTO USE IN THIS POST]…
Just a few months ago in another remote area off Carmichael Road a young mother left her child with her boyfriend. The male fatally struck that child with a frying pay. It is possible he is on bail by now ready to strike again!
Visitor found with injuries airlifted back to US.
BREAKING UPDATE >>>> On Wednesday 11th December 2013, around 11:43pm, police received information off an unidentified Caucasian male was lying in the street on Fire Road and Doctor Stratton Drive, Abaco with bruises to the face and a motorcycle nearby that was still running. He was airlifted to New Providence for further medical attention.
The male Caucasian has been identified as 46 year old Matthew Halstead of Jasmine Circle Naples, Florida. He was flown out to a Florida base hospital from the Princess Margaret Hospital in New Providence for further medical attention; he is listed in stable condition. Police are actively investigating this matter.
We report yinner decide!
Man accused of Home Invasion of DPM suppose to have an ankle bracelet on him – WHAT HAPPENED?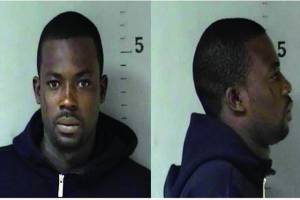 NOW GET THIS >>>> This man Jeffery 'Bongo' King. He 27-years-old. He is wanted in connected with the home INVASION of the DPM.
Someone must explain this because the Yellow Elder resident is on bail for the murder of another young man in his community. Just a few weeks ago – BONGO's 3-year-old child was burnt up in a home on Kemp Road.
Amazingly, since that incident the man on bail for murder has not been seen. But he has an ankle bracelet on him and here's the million dollar question – WHEN WAS SOMEONE GOING TO TELL THE COUNTRY THAT THAT BRACELET WENT DEAD?
When we were to know that the man wearing it had vanished. BOY I TELL YA! WHAT A COUNTRY!!! Man is still on the loose!