Investors not interested in Cable Bahamas' new mobile business – WHY?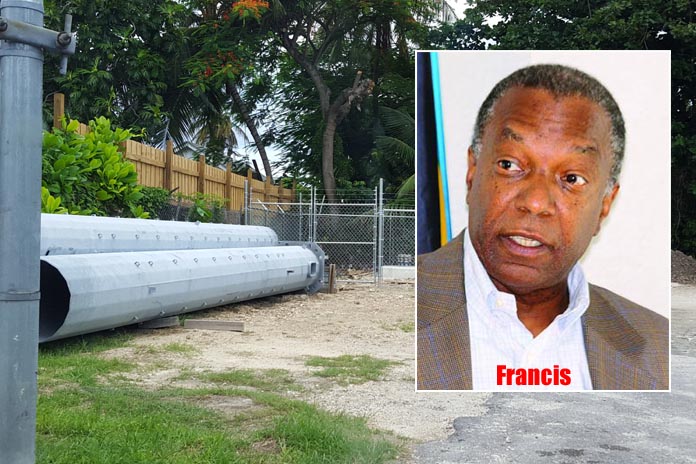 Nassau, Bahamas – The bad idea to award Cable Bahamas Limited [CBL] a license to provide mobile service is proving to be troubling for URCA, which awarded the second cellular license, and its troubles are just beginning.
Bahamas Press has learnt NewCo, the new sister company of CBL, is not only finding it difficult to attract new capital into its mobile division, but the problems of organizing the right team is getting harder by the day.
Already we at Bahamas Press have exposed how CBL has brought in a number of foreign workers to assist.
Pressures deep inside the government are wondering how Cable Bahamas could be awarded immigration permits when so many talented Bahamians are in search of employment and were looking to fill the promised 800 plus jobs said to be available at NewCo. What a LIE!
Already we saw the announcement that Damian Blackburn, a regional head for Digicel in Haiti, was walking through the doors at NewCo. And now two more former Digicel executives, Stephen Curron and Damien Farren, have taken up posts inside the new mobile company. Who in the Christie Government is granting these work permits when hundreds of Bahamians qualified in mobile are looking for jobs?
But anyone following the moves would get the picture quickly that CBL cannot get the product up and running and – more importantly – cannot find the capital.
Last month, Julian Francis, among some other voices, came out in support of Cable Bahamas' push to become a mobile provider. Some may not remember how Francis was the key man in the middle of "The Great Give-A-Way" of the country's pride and joy: BTC. He, you should remember, was also on the privatization committee during that great sale which left plenty money in the bank, Bahamians sent home, signed locked-in clauses so that the Bahamian people could never regain ownership of the company and allowed something which was valued over a billion dollars to be sold for under $210 million. That's what Julian Francis supported!
Francis' push for the second license only proves that he must not have the interests of the Bahamian people at heart and once again must be working against Bahamians!
After all, his long record of failure is written in history. Having sat around the Grand Bahama Port Authority and witnessed the economic collapse of that wonderful part of the country, Francis should be the last individual coming out from under a rock, selling Bahamians dreams about anything good about CBL's NewCo operations.
We the Bahamian people know better! And we have seen the games Julian Francis has played against us before.
Cable Bahamas doesn't have the money to build an infrastructure to develop a real second mobile network in the country! And if you don't believe us, just take a look at all those towers on the ground around New Providence collecting garbage.