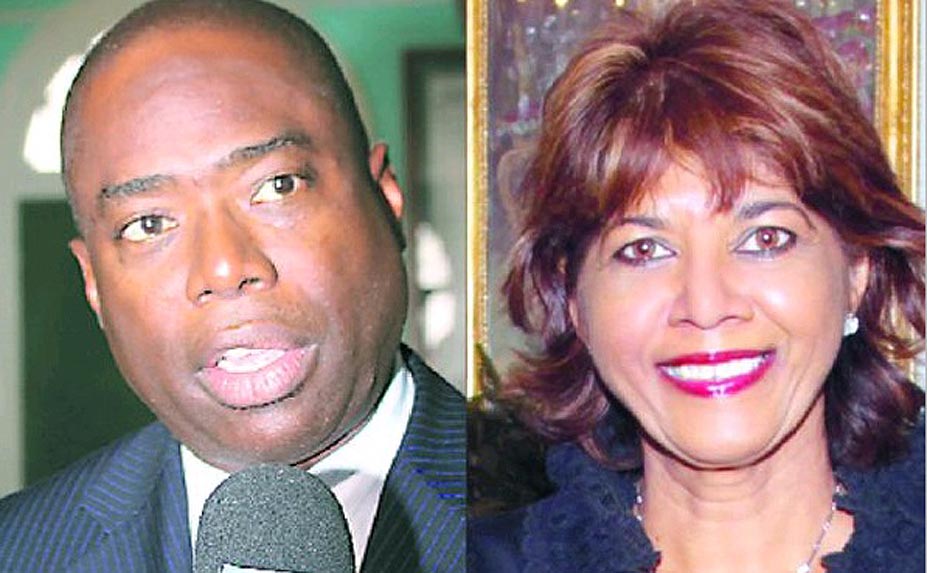 Nassau, Bahamas – A constitutional crisis could develop over the tabling of emails in the Parliament involving Save the Bays, and today Speaker of the House Dr. Kendal Major is regretting having allowed the MP for Marathon to read them on the floor of the Parliament.
In March, while contributing to the mid-year budget debate, Mr. Fitzgerald read from private emails exchanged between members of Save the Bays. These included Grand Bahama attorney Fred Smith, entertainer Kirkland "KB" Bodie, public relations specialist Dianne Philips, environmentalists Romauld Ferreira and Joseph Darville, in addition to former Free National Movement Chairman and Senator Michael Pintard.
Masquerading as an environmental group, Minister Fitzgerald announced that the group, heavily funded by powerful outside forces, was on a path to "destabilize the Bahamas"!
The developments forced a writ to be issued to three parliamentarians, not including the Speaker. In the end, Justice Indra Charles ruled against the Parliamentarians and fined Minister Fitzgerald $150,000 for his actions.
Dr. Major told Guardian Radio that, had he known today what would follow as a result of the email exchanges, he would not have allowed the member to table them and would have avoided the issue.
What we at Bahamas Press find most interesting in this is the fact that it was never the intention of the Minister to Table the emails. Readers would recall the Minister told the House that he had not wanted to table the emails that were read into the records of the House following the 1pm recess; he had been asked by the Police to provide them details of the emails as they were conducting investigations involving Save the Bays along with the threats of death against the Prime Minister of the Bahamas [Toggie and Bobo].
It was, however, by the insistence of the Speaker – NOT MINISTER FITZGERALD – that the emails were tabled in the Parliament and made public. But the Speaker wasn't named in the action taken in the Supreme Court and we wonder why?
It was the Speaker who took the matter further and allowed the information to be placed in the records of the House. So what is the Speaker suggesting now? That he was not equally complicit as the Minister?
BP asks Dr. Kendal Major: When will the matter be heard against Save The Bays in the Parliament? And are we to allow a Constitutional Crisis to develop while the Parliament goes on a long summer break? What in the hell is dis?
Stop Save Da BAYS BAHAMAS! This is a democracy!
We report yinner decide!