Three Bahamians and one Jamaican was caught with the drugs – We say everyone should and must be stopped now…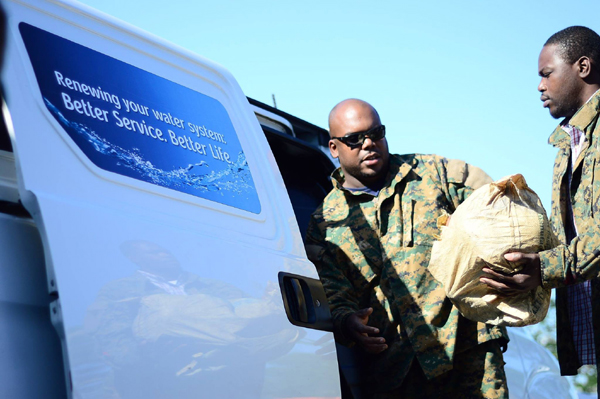 Contract worker carrying drugs in the company VAN! Police need to watch these Corporation Trucks now…. PULL THEM OVER!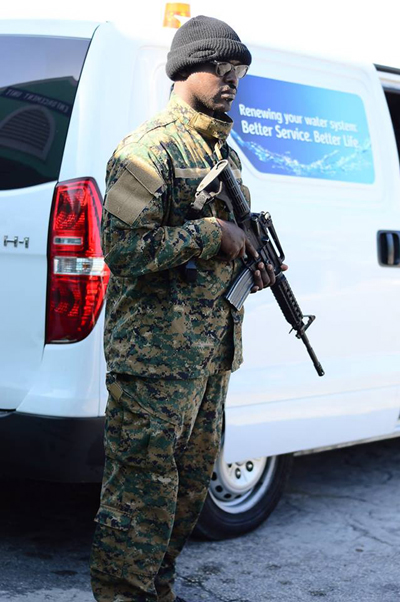 Nassau, Bahamas — Bahamas Press is following a major drug bust here in the capital.
Shouts of 'Praise God' could be head in the Southern New Providence community after police arrested four men in connection with drugs!
We can report a MIYA Bahamas company van, driven by an employee, was also caught in the bust. MIYA Bahamas is hired by the Bahamas Government to carry out water works in the country.
We can tell you police stopped the men this morning and discovered the van loaded with drugs inside.
The company says the employee took the vehicle home , and thus they don't know what he was doing with the company van in his spare time. WASTING GAS BAHAMIANS HAVE TO PAY FOR! What kinda company is this?
Could this company be in the business of trafficking drugs and putting it in the water?
Boy, I tell ya… the company spokesperson said they would not fire the employee unless he is found guilty????? Looks like someone gatta fire that company!…
Two armed robberies, Robinson Rd and Montgomery St
Meanwhile Police are seeking the public's assistance in solving two separate armed robberies that occurred on Wednesday.
In the first incident, around 1:00 pm, a man armed with a handgun robbed a business establishment located on Robinson Road of an undetermined amount of cash before fleeing on foot.
In the second incident, around 3:00 pm, a man was exiting a business establishment on Montgomery Street, Palmdale, when a man in a white Nissan Altima vehicle armed with a handgun robbed him of a small amount of cash and sped off.
POLICE IN ELEUTHERA MAKE DRUG ARREST
According to reports, shortly after 3:00am on Wednesday 21st May 2014, Police Officers in Eleuthera, acting on intelligence, conducted a search of a Daewoo Truck occupied by two men in the Banana Beach area and found a quantity of marijuana. The two men, ages 19 and 18, were taken into custody and are expected to appear in court later this week to be formally charged.