Victim as 21-year-old, Melbourne Bain, AKA 'Snitcher' AKA "Blood"! Walking around on bail like nothing happened!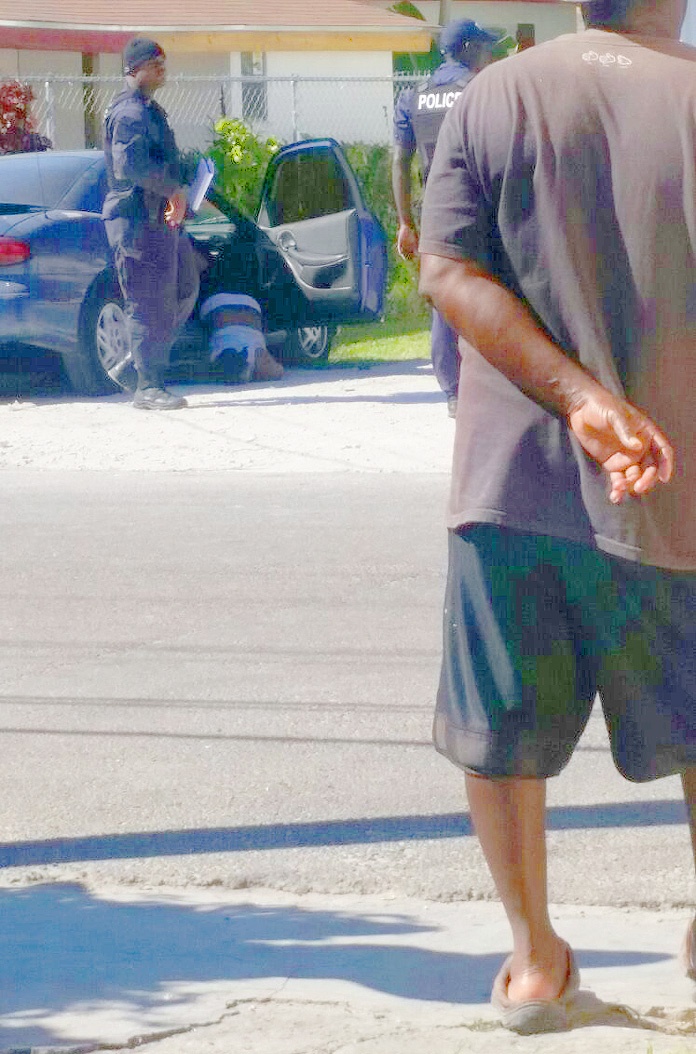 Nassau, Bahamas – Another man on bail wearing the ankle bracelet has been gunned down this Sunday afternoon in the Ridgeland Park community.
Your Bahamas Press has identified the victim as 21-year-old, Melbourne Bain, AKA 'Snitcher' AKA "Blood".
The shooting incident unfolded after 3:00pm, when Bain was sitting in a Pontiac vehicle on Wentworth Street, Ridgeland Park West. Two men armed with handguns approached and shot him before fleeing on foot. Bain's lifeless body was turned upside-down as his body slumped partially out of the vehicle with his face paste in blood on the ground. His upper body sprayed with bullets. His appeared to be a loud message to some and others like us at BP saw it as just another familiar scene. What sadness.
Now you would not remember this but Bain – recently released on bail – was on trial for abetment in the August 15, 2012 murder of Luc Dupre. His co accused, Rico Hanna, also stood trial for Dupre's death. Hanna had told the court in the trial that he was no killer despite witnesses pointing them both as brandishing weapons following the said hit killing. He was granted bail after being charged with two counts of conspiracy to commit murder, one count of murder and three robberies count – and YET – he was still walking up and down in the town.
One must wonder when will these people who kill others know that their time too will come?
Bahamas Press appeals to all right-thinking Bahamians to report killers, colluders and those with the intent to harm others to the police. And – for goodness sake – if ya child is on the wrong path help dem by teaching them the way of the cross.
We report yinner decide!

Chairman of the FNM now in on conversation with alleged – HITMEN!!!