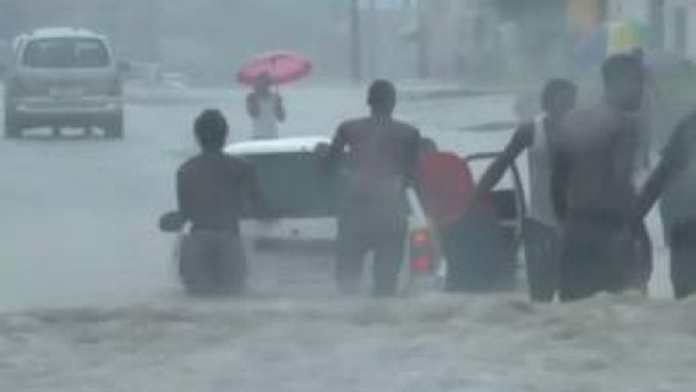 Jamaica – Heavy rain has wreaked more havoc in Clarendon. Roads in Ballards River, Pennants, Green River, Ettrick Hall, Commissary and 19 Miles are flooded.
The police are advising motorists to avoid the locations. Member of Parliament for Clarendon Northern, Horace Dalley, late last night said persons were preparing to evacuate.
Two bridges in Frankfield have been washed away. The police are also reporting that Bombay in Manchester is also flooded and there are landslides.
The repair bill following the heavy rain which has affected Clarendon since last weekend has so far exceeded $100 million. Several communities in the parish were flooded. Others are grappling with land slippages.
Local Government Minister Desmond McKenzie told RJR News that based on reports from technical teams and the Municipal Corporation, Clarendon has been hard hit.
Meanwhile, approval has been granted for the release of $175 million in emergency funds to carry out repairs to critical infrastructure in six parishes following the heavy rain. The Local Government Minister says priority will be given to restoring access to communities in Clarendon, St. Elizabeth, Manchester, St. Thomas, Portland and Westmoreland.
A statement from the Local Government Ministry says Municipal Corporations will also receive funding for Phase One of the annual Mitigation programme. Mr. McKenzie said the damage caused by the rain coincides with a review of existing structures, particularly in town centres and other urbanised areas to determine where drainage capacity can be expanded in the short to medium term.
Mr. McKenzie announced last month that his Ministry will collaborate with the National Works Agency to develop an infrastructure programme to address the problem of flooding.