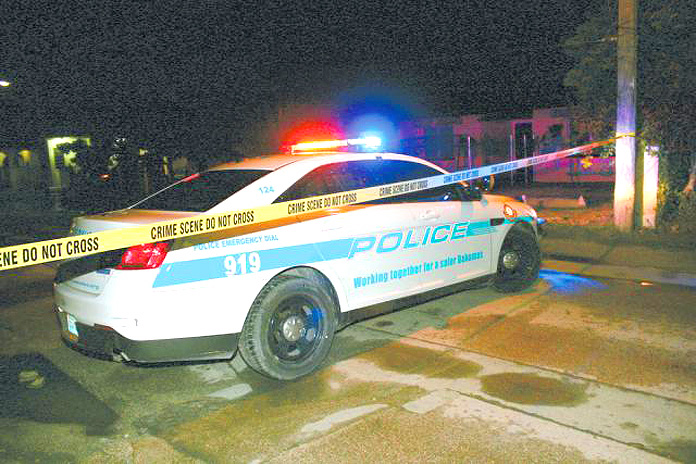 Nassau, Bahamas – Four men who fired at police during a car chase were detained in hospital on Saturday 13th May 2017. However one of the men has since succumbed to his injuries.
According to reports, shortly after 3:00am, Police were on routine patrol when they attempted to stop a Honda vehicle for a traffic violation at the junction of Blue Hill and Wulff Roads. The vehicle refused to stop and sped off. The officers gave chase and during the pursuit the occupants of the vehicle fired several shots at the police.
The chase ended at Montrose Avenue near Tenwich Street, where the vehicle crashed into a wall and engulf in flames. Four males emerged from the vehicle and were arrested. The males suspects were taken too hospital for injuries received during the crash.
Later that day one of the males succumbed to his injuries, while another was released. Two of the males remain in hospital with non-life threatening injuries.
Investigations are ongoing.