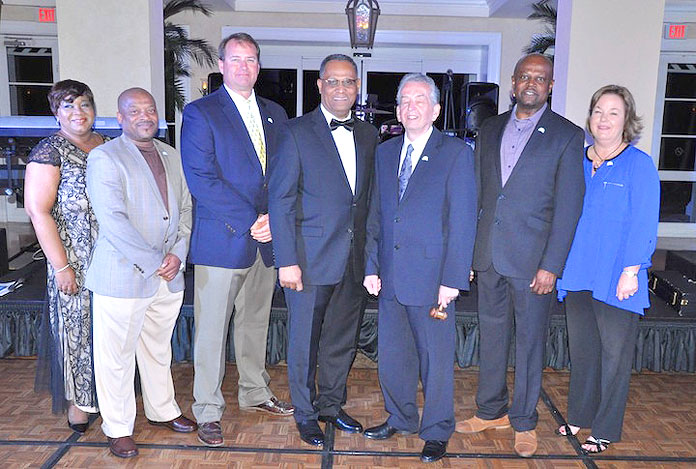 FREEPORT, The Bahamas — For the third consecutive year, Minister for Grand Bahama, the Hon. Dr. Michael Darville served as Installation Officer for the Grand Bahama Chamber of Commerce's annual Installation of Officers and Directors. The most recent installation took place February 4, 2017 in the Manor House of the Grand Lucayan.
In his short address before installing the newly-elected officers, Minister Darville admitted that the past 13 years in Grand Bahama has not been easy for business owners, but he recommitted himself to continuing to fight for business owners.
"I will fight for you, support you and advance the best possible policies to build a stronger economy, a stronger Grand Bahama and a stronger Bahamas," said Minister Darville.