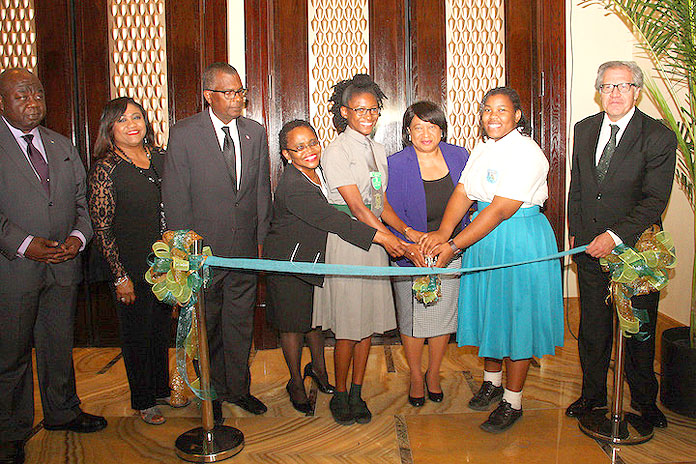 NASSAU, The Bahamas – The Bahamas officially opened its inaugural Education Best Practice and Trade Exhibition, a first in the history of the Inter-American Meeting of Ministers of Education, as it convened the 9th Inter-American Meeting of Ministers of Education Wednesday, February 8th at the Atlantis Convention Centre.
The trade exhibition showcases innovative educational products from approximately 20 local and international exhibitors who are also displaying education good practices. The top winners of the National Best Practice Awards and best practices from other Organization of American States (OAS) are also being featured.
The exhibition caters to the full gamut of educational products and services from local and international vendors and is open to the public.
Musical selections were provided by the Royal Bahamas Defence Force Band, St. John's College Jazz Band, and the H.O. Nash Junior High School Choir.
The 9IAMME is taking place February 9-10, 2017 at Atlantis Resort, Paradise Island. Ministers of Education are expected to discuss the state of education in the 34 Organization of American States (OAS) and other observer states during the ministerial forum.
The meeting is jointly organized by the Ministry of Education, Science and Technology, the OAS, the Inter-American Council for Integral Development and the Inter-American Committee on Education.