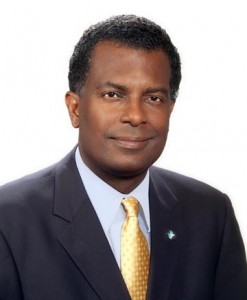 STATEMENT BY FRED MITCHELL MP FOX HILL
Fred Mitchell MP for Fox Hill issued the following statement from Freeport Grand Bahama on New Year's Day:
The Free National Movement administration must explain to the Bahamian people why for the second time in a row, the government has not provided national honours for deserving Bahamians. They did not do so for the Queen's birthday list and now have not done so for this New Year.
This is surely disgraceful. Each year there are deserving Bahamians who should be honoured by their country. The PLP passed a law to abolish the Queen's Honours and to provide local honours but the FNM has refused to put the law into effect. So what we have is the system left to us by the British.
Since we have it we should use it. I have on two occasions provided recommendations to the Prime Minister regarding Queen's honours, one for a former Parliamentarian and the other for a deserving police officer.
The Prime Minister last year personally assured me that the honour for the Parliamentarian would be considered. Nothing has been done. I call on the FNM to explain fully this slap in the face to deserving Bahamians and to bring into force the National Heroes Day legislation which will create a National Heroes day holiday and the national honours for deserving Bahamians."