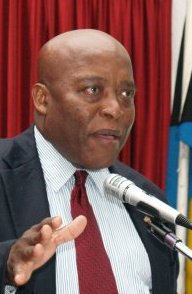 By OSWALD T. BROWN
Editorial Commentary
If Bahamas Press is correct that Senator Dr. Jacinta Higgs has been ditched as the FNM's standard bearer in the Fox Hill Constituency, then it is quite clear that Hubert "THE DICTATOR" Ingraham is scrambling around trying to put together a candidate's team for the next election that may stand a chance to possibly winning, although there is enough evidence to support the widely held belief that the PLP will win a minimum of 26 seats.
However, I'm convinced that the MAJOR PROBLEM Ingraham currently is faced with is trying to replace some "original" FNMs as candidates, including people like Carl Bethel and Dion Foulkes.
It certainly would be interesting to see what Ingraham has to say in his speech at the service marking the 40th anniversary of the FNM. Obviously, he can't comment intelligently on the FNM's struggle for survival as a political party over its first 18 years, other than what he has read, since he only deceptively engineered his way into the party's leadership sometime around 2000; so I'm really looking forward to hearing what he has to say.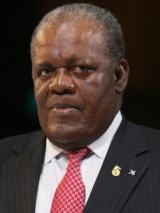 Keeping this in mind, the more I think about it, this 40th anniversary observance may have been organized by FNM Chairman Carl Bethel to embarrass Mr. Ingraham; remember that Ingraham totally embarrassed Bethel when he forced him to resign as Minister of Education on national television during the FNM's last convention.
What's more, I wonder whether Errington "Bumpy" Watkins will be recognized at that observance for being one of the principal individuals involved in the formation of the FNM. As an avowed UBP at the time (he was a UBP representative for Abaco), Watkins was the "main link" between members of the UBP and the Free-PLPs (as the Dissident Eight were known) during meetings held at Jimmy Shepherd's Spring Hill Farms in Fox Hill to establish the FNM.
Since it has already been established that many "original" FNMs have not been included in the 40th anniversary observance activities, I'm waiting to see whether "Bumpy" Watkins will also be excluded.