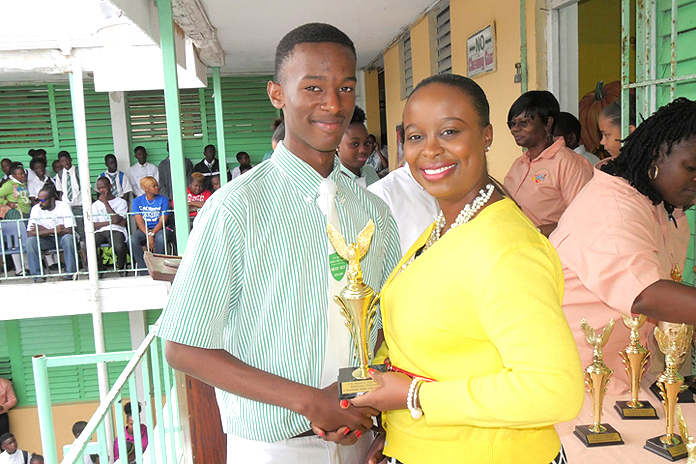 Nassau, Bahamas – More than hundred students at C.H. Rheeves Junior High School were honored at the school's Mathematics Assembly, receiving trophies provided and presented by the Bahamas Telecommunication Company (BTC).
Students from grades 7-9 were recognized for their outstanding achievements throughout the school year in the subject of mathematics. BTC's manager of public relations Indira Collie said "BTC is committed to the youth of our nation.
Every day we continue to invest in the future of this country, and we were proud to share in the stellar accomplishments of the students of C.H. Rheeves Junior High School."
BTC has several adopted schools in New Providence and the Family Islands. The company also has a four year scholarship program with The College of The Bahamas.