Why persons' manual registers cannot be updated and checked on the digital database file? Is someone attempting steal the upcoming Local Government Elections?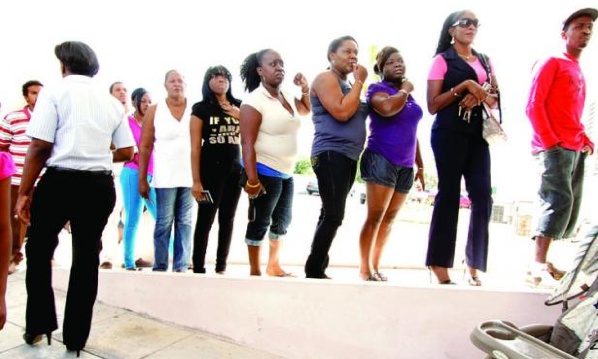 Nassau, Bahamas — Serious concerns have now come to the attention of Bahamas Press out of the Parliamentary Commissioner's Office.
BP, who is always on watch for the People, has gotten word from our agents deep inside that there are serious and shocking incidents that could spell trouble for the validity of registered voters in the upcoming Local Government elections this summer.
Bahamas Press has learned that a steady number of voters are indeed coming in and registering for the upcoming race. We are told registrants' information from around the Family Islands are then processed in the capital and entered into the main database which carries the list of registered voters for the country, and here is where the problem sits.
BP has learnt only two individuals in the department have key access to that database and both persons are now not cooperating with the Commissioner Shurland Hall in having the manual data checked and validated into the database.
Could someone or some group be seeking to steal a local government election? Has someone below the pay grade of the Parliamentary Commissioner been instructed not to update the database with new registered voters so as to create chaos in the upcoming local government race?
Could persons already on the registered list of voters be now attempting to sneak in with a second name so as to steal these coming elections?
And lastly, why is the Parliamentary Commissioner, who is constitutionally charged with the controls of such sensitive data, being held hostage by two junior officers within his department?
That last thing anyone should be attempting to do in the Bahamas is STEAL AN ELECTION, PRINT FAKE BALLOTS OR REGISTER ILLEGALLY ON A VOTER'S LIST WHERE THEY ARE INELIGABLE TO DO SO!
Bahamas Press advises those in charge of the department to look deeper into the matter now that it has come to the attention of Bahamas Press.
We are all about having free and fair elections in this town and wherever and whomever attempts to circumvent the will of the People should be taken to the gallows!
THIEFIN' ELECTIONS IS A SERIOUS THING and should be punishable with the full force of the law.
We report yinner decide!