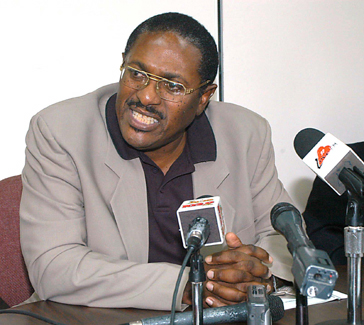 Press Statement
Bradley B Roberts
National Chairman
Progressive Liberal Party
7th December 2012
Allegations of a secret meeting with Digicel as stated by FNM Chairman Darren are absurd and ridiculous as the Prime Minister publicly announced and discussed the meeting and the meeting was widely reported in the local press.
The PLP campaigned on a platform of returning the controlling interest in the Bahamas Telecommunications Company to the Bahamian people and has remained true to that pledge as the PLP government is currently in negotiations with Cable and Wireless. Our record on putting Bahamians first is clear.
Concerning love for the Bahamian people, Mr. Cash has a short memory because it was none other than the former leader of the FNM and former Prime Minister who said that if Bahamians owned BTC they would bankrupt it in six months and that Bahamians need not apply. This same Prime Minister sold the country's patrimony at a fire sale price.
Further, it was the FNM government who promised the Bahamian people that a foreign-owned BTC would deliver lower prices and a higher quality of service. To date none of these claims have materialized.
I remind Mr. Cash that it was the FNM government who cancelled most of the road contracts issued by the PLP government to Bahamian road builders for the New Providence Road Improvement Project. They favoured a foreign contractor with disastrous results so when people of the ilk of Mr. Cash talk about love for Bahamians, he or his organization lack credibility and cannot be taken seriously.
Mr. Cash cannot arbitrarily rewrite history when history is an inconvenient truth to his party and the policies they advanced as the government. The Bahamian people know the truth and the records are clear. Any narrative from Cash or anybody from his party to the contrary strikes at his credibility and that of the FNM.