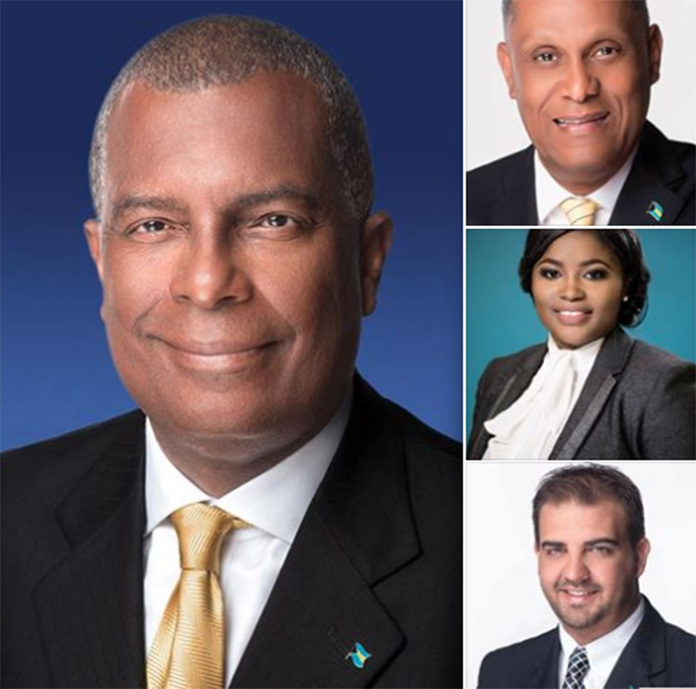 STATEMENT
FROM
BRADLEY B. ROBERTS
NATIONAL CHAIR
PROGRESSIVE LIBERAL PARTY
FOR IMMEDIATE RELEASE
22nd May 2017
The appointment of four Progressive Liberal Party Senators
The Progressive Liberal Party is pleased to announce that upon the advice of the Leader of the Opposition, the Hon. Philip Brave Davis, to Her Excellency the Governor General pursuant to Article 39(3) of the Constitution, the following persons will be appointed to the Senate on Tuesday, 23rd May 2017 at 4pm at Government House. They are:
The Hon. Frederick Audley Mitchell
The Hon. Dr. Michael Darville
Mr. Clay Glennford Sweeting
Mrs. Jobeth L. Coleby-Davis
Both Mitchell and Darville are experienced legislators and government ministers, having served in both chambers of the House. Further, Mitchell served as Foreign and Immigration Minister and Dr. Darville served as Minister for Grand Bahama Affairs in the Christie administration.
Clay Sweeting, a businessman from Spanish Wells, is no stranger to frontline politics. Sweeting was unsuccessful in two consecutive bids for the North Eleuthera constituency on the PLP's ticket – in 2012 and again in 2017.
The youngest member of the PLP's Parliamentary caucus and newcomer to frontline politics is attorney and energy law and policy specialist Jobeth Coleby-Davis.
Jobeth holds an LLM in Energy Law and Policy from the University of Dundee in Scotland. She gained her dual Bachelor of Law degree with Business Management at Keele University, UK and completed her bar vocational course at Nottingham Trent University.
Jobeth gained experience in banking compliance and risk management as a Compliance Officer with the Bank of Nova Scotia.
She is currently the in-house legal counsel to the Bahamas Petroleum Company with responsibilities for compliance, legal and commercial risk management and Government relations.
It is the view of the PLP that this mix of legislative and governmental experience coupled with youthful energy and private sector knowledge and expertise will add great value to the national debate on policy and legislative issues while causing for a seamless transition in the leadership structure and function of the Progressive Liberal Party.
This is a competent team and I am confident that they will hold the government's feet to the fire on behalf of the Bahamian people.
Consistent with the mandate articulated by Opposition Leader the Hon. Philip Brave Davis in accepting his instruments of appointment, this parliamentary caucus will support the government where there is common ground on policy and legislative issues in the public interest.
This team, however, will not allow the FNM government to misrepresent or distort the record of achievement of the PLP government; will not compromise our sovereignty as a nation nor will they acquiesce if the FNM government pursues policies or practices that hurt vulnerable Bahamians.
END