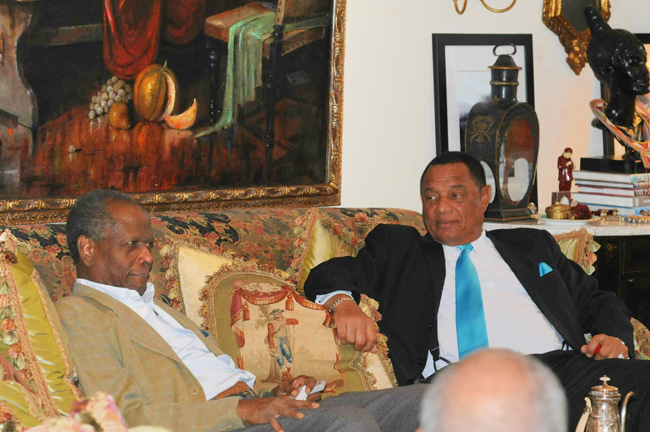 BEVERLY HILLS, California — Prime Minister Perry Christie, accompanied by the Minister of Foreign Affairs Fred Mitchell, Minister of Tourism Obie Wilchcombe, and the Minister of Transport and Aviation Glenys Hanna Martin along with Sir Baltron Bethel, Senior Policy Advisor to the Office of The Prime Minister, visited Sir Sidney Poitier, the Academy Award winning Bahamian actor who now lives in Beverly Hills, at this home on Sunday 11th January.
The occasion was a rather moving and emotionally gratifying one, recalled the Prime Minister.  The Prime Minister said that he wanted to pay a courtesy call on the now retired actor to pay tribute once again and to reaffirm the iconic status and esteem with which Sir Sidney is held in The Bahamas.
The Prime Minister recalled that Sir Sidney was responsible for helping the first majority rule government win office in 1967 and so it was appropriate that on the eve of the national observances, he was able to pay that courtesy call.  The occasion was also an opportunity to introduce the new Honorary Consul for The Bahamas in Los Angeles, Cedric Scott, formally to Sir Sidney.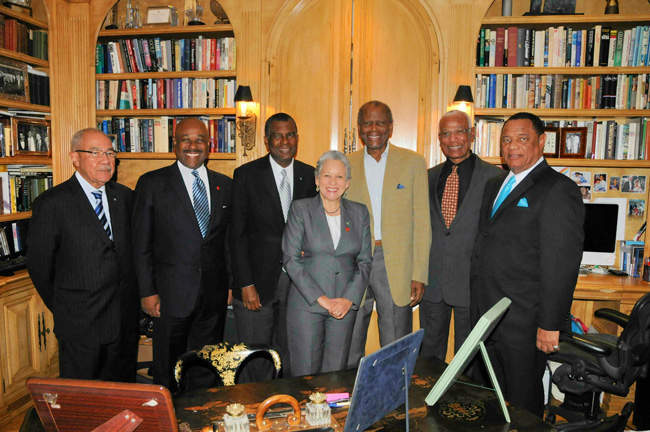 VAT PSA 14 from King Of Hearts Media on Vimeo.
PSA 18 from King Of Hearts Media on Vimeo.