Cops trace millions in Montreal megahospital bribes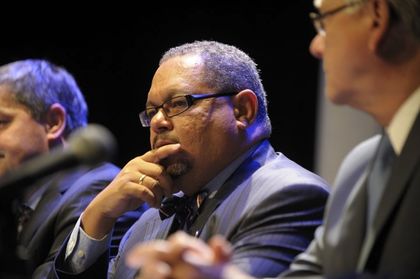 Some of the funds made its way into the Bahamas!
By Eric Yvan Lemay, QMI Agency
MONTREAL – The $22.5 million bribe allegedly paid to build Canada's biggest hospital was hidden on four continents, QMI Agency has learned.
Police have blocked properties and bank accounts belonging to Dr. Arthur Porter, Canada's former spy watchdog and onetime CEO of the McGill University Health Centre (MUHC).
His former right-hand man at the MUHC, Yanai Elbaz, also had property blocked by police, QMI has learned.
Investigators obtained restraining orders for Porter and Elbaz's holdings in the Bahamas, Israel, Hong Kong, Switzerland, Sierra Leone and the Caribbean nation of St. Kitts and Nevis, documents show.
The Caribbean properties alone are worth more than $5.5 million, according to documents from the Montreal-based UPAC anti-corruption squad. In some cases, investigators got approval from judges outside the country to freeze assets pending trial.
Porter and Elbaz are charged with receiving $22.5 million from Montreal engineering giant SNC-Lavalin in exchange for the contract to build the new McGill hospital.
The west-end complex is scheduled to open in a few months and is the largest hospital in Canada, combining most of Montreal's English hospitals at one site.
Porter is currently in a Panamanian prison awaiting extradition to Canada. None of the allegations have been proven in court.
According to UPAC documents, the bribe was deposited in a Bahamian branch of Switzerland's SCS Alliance SA bank. The cash then moved to four continents between May 2010 and early 2014.
QMI Agency has learned that the Pan Global Holding company, owned in part by Elbaz, has transferred more than $4 million to Israel and another $4 million into a Swiss bank account.
The company, based in the Bahamas, received $11.5 million from Sierra Asset Management, which has been linked to Porter.
UPAC received a total of 20 restraining orders on properties and bank accounts.
Porter and his wife had 16 bank accounts in the Bahamas, the United States, Montreal and Sierra Leone, documents show.
Arthur Porter was once the head of the Security Intelligence Review Committee, which oversees the spy agency CSIS.
VAT PSA 14 from King Of Hearts Media on Vimeo.
PSA 18 from King Of Hearts Media on Vimeo.