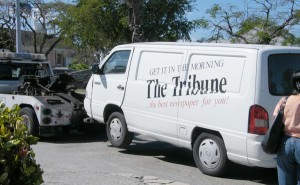 Police Tow Cars at the AG office
Last week, police carried out a towing exercise at the Attorney General Office. Due to limited parking space, it is suggested that lawyers and post office personnel wait in their cars until available parking is made available.
One lawyer who got permission to park their vehicle along the wall from his Permanent Secretary. As his Explorer truck was being towed away he nearly came to blows with the tow truck driver, whom they say have a secret deal with police. The tow truck driver recently cussed out one female lawyer telling her she does sell at nights while good decent men like men have to hustle for a living. Boy, dis some **** eh?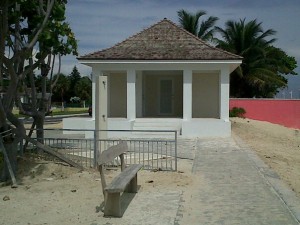 The most expensive bathroom in the Caribbean will be available after Elections
BP is patiently standing just outside the most expensive bathroom in the Caribbean. At a cost to taxpayers of over $270,000, the Saunders Beach lavatory is yet to open officially. Though completed a young girl defecated in her pants as she rushed to the door thinking the bathroom was open. The doors were locked. After spending over quarter million dollars of taxpayer's money on a bathroom, the FNM government cannot open the facility. We wonder why? Perhaps they will open it after the elections so long ques of FNMs can relieve themselves.
DNA event at Club Luna a Flop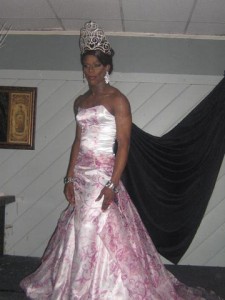 BP agents are staked out at a DNA event Friday night and we could tell you Club Lunatick for the first time has not attracted the crowds. Some have identified the event as one in celebration of Drag Queen Day, which begun midnight Sunday around the world. Go green and join the drag queens.
Tropical depression forms over Bahamas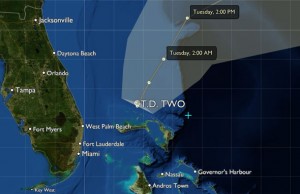 MIAMI (AP) — A tropical depression has formed in the Atlantic Ocean near the northern Bahamas and forecasters say it could strengthen into a tropical storm in the next day.
Authorities in the Bahamas issued a tropical storm watch for Grand Bahama and the Abaco Islands. The storm isn't expected to approach the U.S.
The U.S. National Hurricane Center says the storm's center was located Sunday afternoon about 60 miles (96 kilometers) northeast of Freeport on Grand Bahama. Its maximum sustained winds were near 35 miles per hour (56 kph) and it was drifting slowly south at 2 mph (3 km).
Forecasters expected the storm to turn to the north or northeast and say it could strengthen into a tropical storm by Sunday night.