Was the marriage consummated in that jail? Inquiring minds want to know!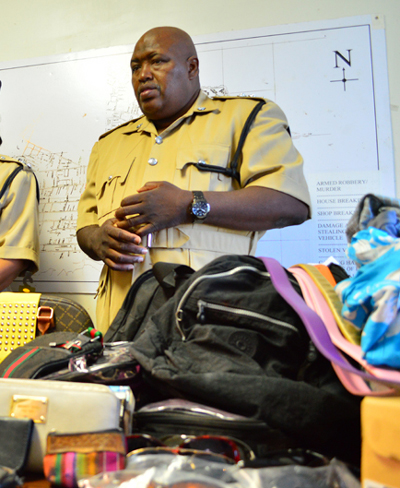 Nassau, Bahamas – Bahamas Press can now say the political pundits can finally put to rest the lies spewed by politicos following that Jailhouse wedding that occurred last year at Central Police Station in March last year.
You would remember how we reported that an illegal marriage was conducted at the jail between Kendrick Tinker and Cindy Carroll after Tinker had been arrested for drug possession.
The couple had been set to marry the weekend of his arrest; however, his greed to collect drugs at Potter's Cay Dock caught him on the wrong side of the law.
But what then happened made news for months after Tinker and Carroll wed in the police station by a man of the cloth who knew that to do so was unlawful and illegal!
Politcal pundits connected to the hip of the FNM began – online and in print – accusing politicians about the disaster. Bahamas Press, however,  always knew and suspected that the decision to allow the nuptials was the sole decision of the man-in-charge of Central, Assistant Superintendent Cleophas Cooper.
"A request was made and I made a decision," Cooper told members of the media after a yearlong silence. Cooper did not know that a request higher up in the Command had been denied. We at BP believe money answers all things and, if a further investigation was done, one should asked how much was given for the go-ahead.
Cooper had been on Administrative leave since March, and some say he will now retire after a long 36 years career on the force.
We report yinner decide!