JOINT PRESS STATEMENT BY THE OFFICE OF THE PRIME MINISTER & BAHA MAR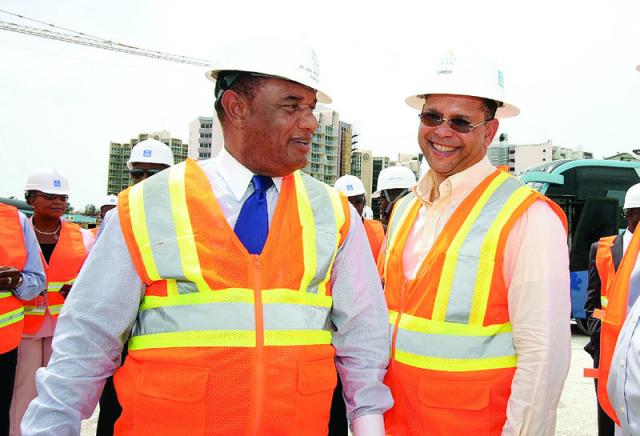 FEBRUARY 9, 2015
FOR IMMEDIATE RELEASE
As previously reported, Baha Mar will open on March 27, 2015.
In today's Nassau Guardian, Prime Minister Perry Christie made reference to China Construction completing their construction work by March 27 and with respect to employment ultimately 'having people ready by June 1.' The June date refers to the Grand Opening celebrations which will take place this Spring and not to the opening date of March 27, 2015. An exact date of those celebrations will be announced within the coming weeks.
Prime Minister Christie and the Chairman of Baha Mar, Sarkis Izmirlian, jointly met with officials from China Construction of America (CCA) and the Export-Import Bank in Beijing in January. In that meeting, they received the necessary assurances that the resort will be ready for guests on March 27th.