Loved and missed by all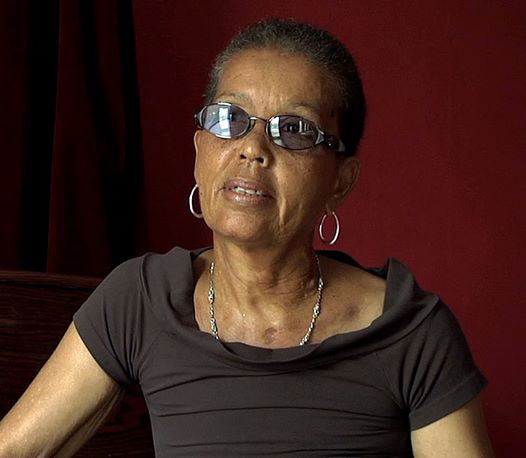 All of us at Shakespeare in Paradise and Ringplay Productions Ltd. were saddened to hear about the passing of Betty Knowles. She was the manager of the "Dundas Centre for the Performing Arts" for the past twenty-five years and worked with Winston Saunders, Philip Burrows and a Management Committee of theatre professionals to help with a growing theatre movement throughout the 80s and 90s.
Betty started out at the Dundas as a backstage worker and then moved on to Stage Management. She took over her theatre management duties in 1989 when Philip Burrows decided to leave that position so that he could devote all of his energy to the Artistic Direction of the Dundas Repertory Season. More than just managing the building, Betty worked with set builders Jerry Smith, George Plakaris and Helen Walker on many sets for Repertory Season productions and was, at times, called upon to be Props Mistress and to help find various pieces of furniture needed to dress sets.
After the retirement of Winston Saunders, as Chair, followed shortly by the dissolution of the relationship between the Dundas Centre and the Repertory Season Management Committee, Betty continued her work at the theatre with former Chairmen Ronnie Knowles, Sean Hanna and with the present Dundas Chair, Theresa Moxey-Ingraham.
Betty took her management duties very seriously. Even though some would say that she was maybe too serious in that job, you would be hard pressed to find a more loyal person to have overseeing such a space. All of us, at times, have had disagreements with Betty on the way forward but those of us who knew her personally understood what the Dundas really meant to her and why she so firmly held to her positions. At the end of the day her commitment to our common goal in continuing to help to maintain a functioning theatre and our close personal friendships held us all together. Her passing brings about a very sad day for the Bahamian theatre community.
We offer sincere condolences to her brother Bert, sister Bunny and the rest of the Knowles family on Betty's passing. The Dundas will surely be a different place without her.
Requiescant in Pace Amica Mea.
"Death is not extinguishing the light; it is only putting out the lamp because the dawn has come"