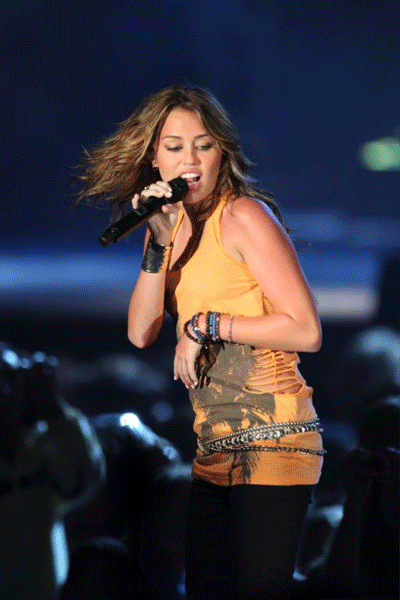 SLIDESHOWS: Photos by Craig Lenihan, Mario Nixon and Tim Aylen.
Paradise Island, The Bahamas – The Teen Queen, currently setting the music world and the big and small screens on fire, made her Atlantis Live debut on Saturday (May 16th, 2009).
Reigning teen starlet, Miley Cyrus, took over the Atlantis Live stage, with an electrifying performance before a capacity crowd in the Imperial Ballroom.
The 16 year old singer, songwriter, actress, and now author melted hearts and indulged fans, belting out hits from her chart topping albums Meet Miley Cyrus and Breakout.