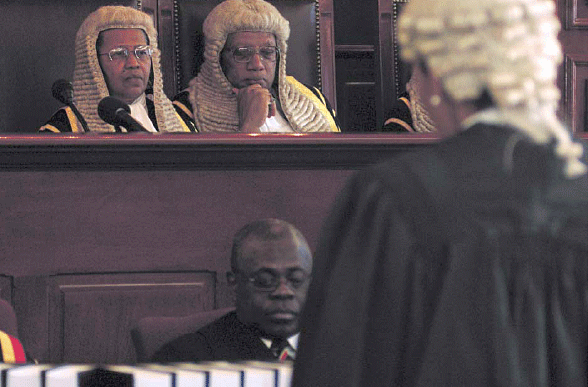 <<<The Chief Justice and Head of the Appeals Court listening to a presenter.
Click to see Bahamas prisoners released April 2009
Nassau, Bahamas: The 'Vigzy' head people are now fighting among themselves after years of CORRUPTION, SLACKNESS and CROOKEDNESS warmed the bench of the Bahamian courts! And now the stench of that CORRUPTION, SLACKNESS and CROOKEDNESS is visible like horse dripping diarrhea all across the bench.
Suddenly without notice John Lyons resigns after in ruling, he was just short of calling members of the Supreme Court and persons in the Attorney General's Office, WUTLESS! And his remarks were just after Justice Anita Allen came short of calling him a CROOK!
Now today reports reaching us are that Appeals Court head Dame Sawyer is just short of calling a ruling by Justice Anita Allen SUSPICIOUS! And it goes on, and on, and on. That's what you get when you allow a BUNCH OF CRAZY PEOPLE TO SIT ON THE BENCH! [Bahamas let's look to the Lord in prayer…LOOK WHAT WE HAVE SUNK TO!]
Families are raising hell over the WUTLESS STATE the JUDICIARY! Many people are asking this question, WHY IN THIS DIGITAL AGE ARE COURT FILES MISSING? CAN'T THEY BE ENTERED INTO A DATA BASE? BOY oh BOY! But the Attorney General says he has confidence in the Judiciary.
But today, reporter Paul Turnquest, a writer gaining some respect from BP, delivered an article in the 'TOILET PAPER' pointing out how many persons accused of murder are now released on bail! Now one must remember here again is the work of these same CRAZY judges who are having a fight amongst themselves! In Turnquest article he explains how documentation in his possession confirms that some 205 people were recently released on bail [BP publishes the names above], MANY OF THEM HAVING MULTIPLE CHARGES AGAINST THEM LIKE MURDER, ASSAULT WITH A DEADLY WEAPON AND ARMED ROBBERY!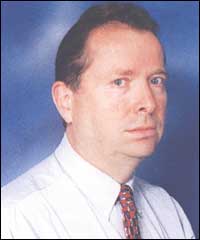 Now here is what we know. One of these persons released now on bail is a SERIAL KILLER! No wonder every Monday morning someone could be found floating in the Nassau Habour. EVERY MONDAY! Why would judges on the BENCH OF THIS COUNTRY DO SUCH A THING TO THE PEOPLE THEY ARE SWORN TO PROTECT AND UPHOLD LAW FOR?
It is no wonder why people across these islands have taken justice into their own hands! The family of murdered businessman, Hywel Jones and all the people of Great Britain should know, with the WUTLESS justice system in the Bahamas, even if the police had captured his killer, two months later a judge on the WUTLESS BENCH would release that same murderer to kill again. THIS IS THE BAHAMAS!
Thanks ELLOITT LOCKHART! 'TANKS'! DAS ANOTHER CRAZY ONE…BOY SOME PEOPLE HAVE NO SHAME!